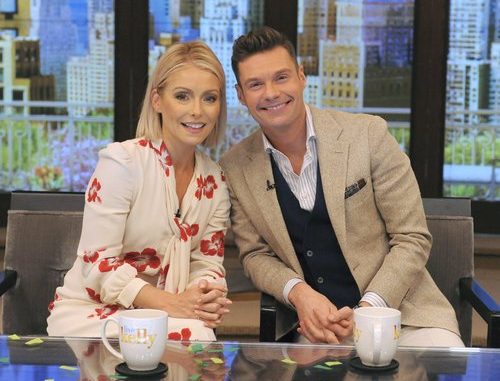 Kelly Ripa has a new morning show co-host — Ryan Seacrest.
"Live with Kelly" is becoming "Live with Kelly and Ryan."
The two walked onstage together on Monday's show, revealing Ryan as Kelly's new permanent co-host. Michael Strahan left the show last year.
"Good morning, nice to see you partner," Ryan said to Kelly.
The former "American Idol" host said when he learned the news that he'd be joining Kelly as her co-host, he was asked not to say anything.
"We've known each other for a long time and when we found out this was going to happen we were told to keep it a secret and we're not great at that," Ryan said.
"Which is very hard for us, we are verbal people," Kelly added.
Ryan revealed he texted a few friends, but none of them guessed his new project.
As they wrapped up their introduction, Ryan told Kelly, "I couldn't be more excited to be here with you."