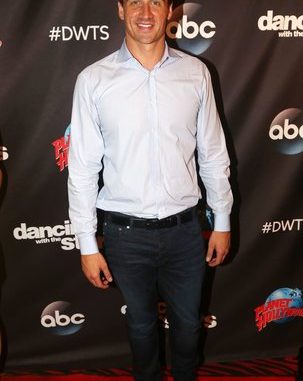 Ryan Lochte is setting the record straight about his relationship status.
Despite having proposed to girlfriend Kayla Rae Reid on Oct. 9 after 10 months of dating, the swimmer had said he was single while competing at the Rio Olympics in August.
According to New York magazine, Ryan reportedly claimed he was contractually obligated to appear off the market at the time, but didn't say which contract was involved. Ryan's then-sponsors included Speedo, Ralph Lauren and a number of others, but Access Hollywood has not been able to substantiate that any of those sponsors required Ryan to appear unattached.
In addition, during an appearance on the "Today" show during the Games, Ryan said he had "no girlfriend" and laughed about having a "verified" Tinder account.
However, Ryan told Access on Tuesday that keeping his relationship with Kayla under the radar was a choice that had nothing to do with reported professional obligations.
"The decision to talk about being single at the Olympics was a decision that I made as an athlete," he clarified in a statement. "I wanted to focus to be on my swimming achievements and not on my personal life."
Ryan was open about his and Kayla's love story on Access Hollywood Live last week. The "Dancing with the Stars" competitor joined Natalie Morales and Kit Hoover alongside pro partner Cheryl Burke, and revealed he'd known Kayla was "the one" for some time.
"I knew I was gonna do it before the Olympics," he said of planning the proposal.
Ryan and his new fiancée have yet to set a wedding date.