"The triggering has been insane," she said in her first public comments since the scandal broke. "The monster's face everywhere, my nightmare, but I know I'm not alone."
Rose McGowan spoke publicly on Friday for the first time since the bombshell sexual harassment and assault allegations against Harvey Weinstein emerged, with the actress revealing she has struggled seeing "the monster's face everywhere."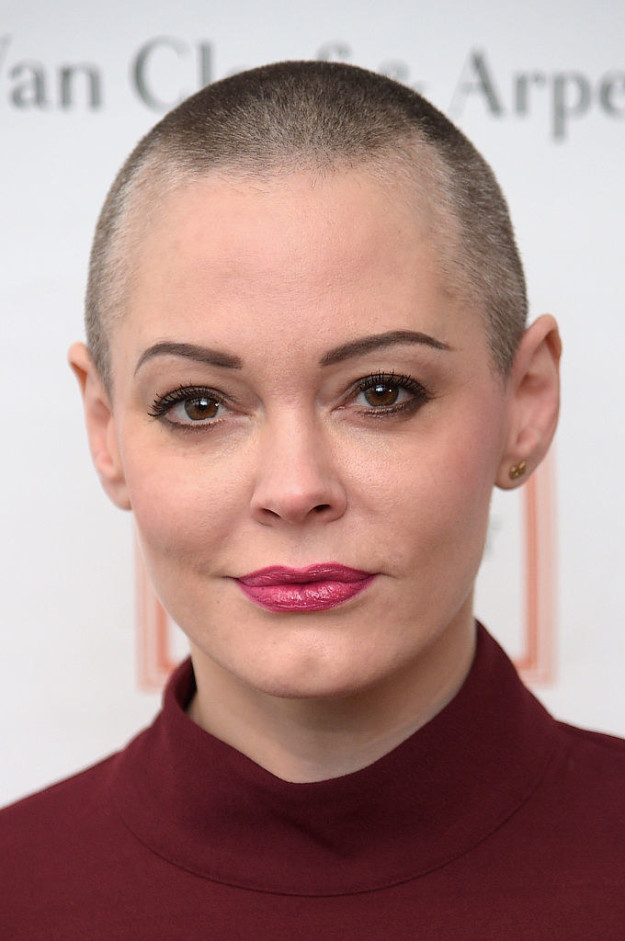 McGowan has been leading the charge against the Hollywood producer, accusing him of raping her. (Weinstein has denied all allegations of nonconsensual sex).
Dimitrios Kambouris / Getty Images
Referencing the #MeToo hashtag being shared on social media by women with stories of sexual assault, McGowan said "we are all #MeToos."
"I have been silenced for 20 years. I have been slut-shamed. I have been harassed. I have been maligned. And, you know what, I'm just like you. Because what happens to me behind the scenes happens to all of us in society. And that cannot stand and it will not stand," she said.
She urged women to speak out against sexual harassment.
"It is not our shame. The scarlet letter is theirs, not ours," she said. "We are pure. We are strong. We are brave. And we will fight."
She railed against the prevalence of male directors in Hollywood, but said sexual harassment was common to many industries; "It's time to clean house," she said.
Matt Winkelmeyer / Getty Images
She also implicitly referenced President Trump in her speech, alluding to the infamous Access Hollywood tape in which he bragged about grabbing women by their genitals.
"I came to be a voice for all of us who have been told we are nothing, for all of us who have been looked down on for all of us who have been grabbed by the mother-fucking pussy," she said.
Referring to the "army" of women she is assembling to fight back against sexism, McGowan said the movement went beyond herself.
"It is about all of us being roses in our own life. Not me — the actual flower," she said. "Because we have thorns, and our thorns carry justice, and our thorns carry consequence."