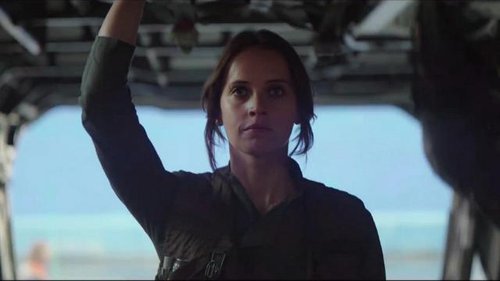 The new trailer for "Star Wars: Rogue One" is here!
In the clip, Galen Erson (Mads Mikkelsen) tells his young daughter, Jyn Erso, "Jyn, whatever I do, I do it to protect you," in what appears to be a memory/flashback she has in a cell.
After being broken out of her cell by Captain Cassian Andor (Diego Luna) and Alliance forces, Jyn (Felicity Jones) is recruited to help the rebels.
"It appears he is critical to the development of a super weapon," Jyn is told about her father.
And while some are concerned the Rebel Alliance won't be strong enough against the power of Director Orson Krennic (Ben Mendelsohn), Darth Vader and the Empire, Jyn quickly takes on an inspirational role.
"We have hope. Rebellions are built on hope," she says.
The new film hits theaters on December 16, 2016.