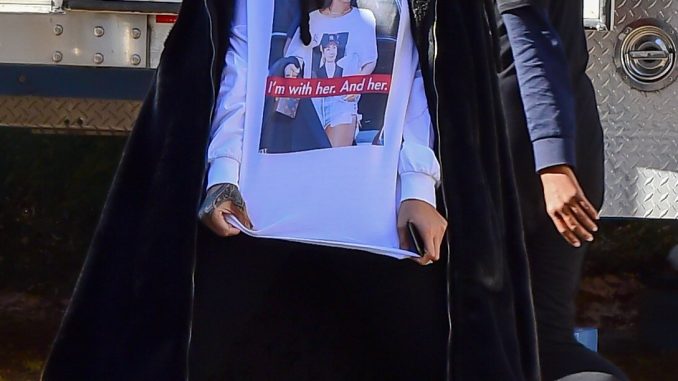 She's with her – and her! Rihanna took Election Day pride to a meta next level.
On Tuesday, the music superstar was spotted in a long-sleeve tee featuring a photo of herself wearing another t-shirt with an image of Democratic presidential hopeful Hillary Clinton on the front.
Got that?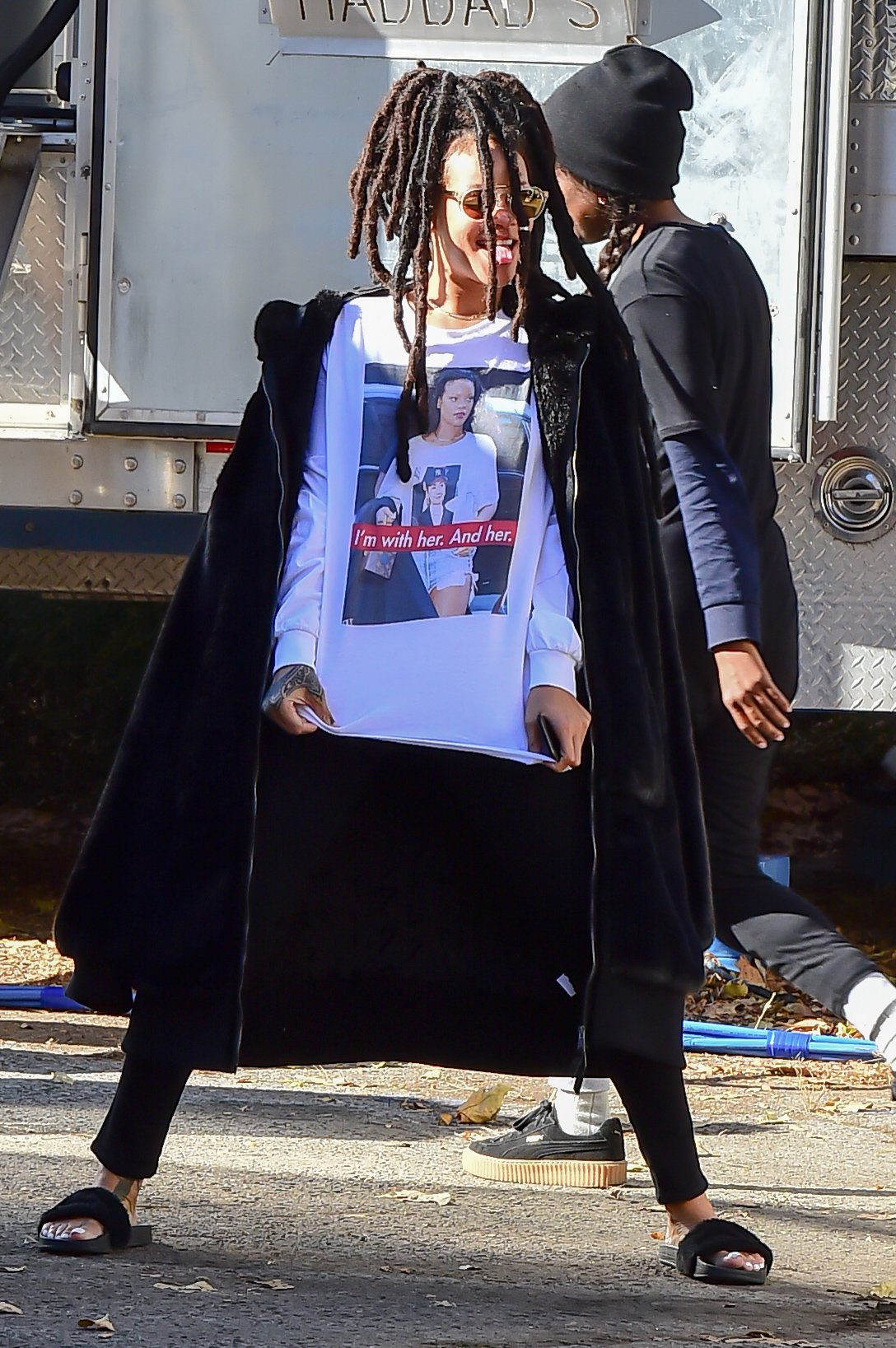 (Getty Images)
RiRi rocked the politically-charged ensemble on the "Ocean's Eight" set, and gave cameras several exaggerated poses to show off the look.
The garment is a nod to an earlier outfit she wore last month, which showed Clinton in a New York Yankees baseball cap. Rihanna paired the shirt at the time with denim cutoffs, untied construction boots and a Louis Vuitton box purse while out and about in New York City.
(Getty Images)
The 28-year-old gave her Instagram followers an up-close look at the newer tee, sharing a low-angle selfie while urging her followers to exercise their civic duty.
"#VOTE bih," she captioned the shot.
Rihanna unfortunately can't take her patriotism to the polls. As a Barbados citizen, the Grammy winner is ineligible to cast her own ballot in U.S. elections.