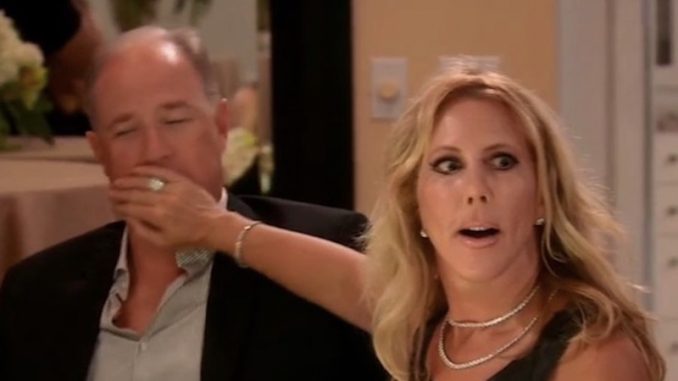 Brooks Ayers, the Real Housewives of Orange County personality accused of faking cancer, admitted today that he lied about his treatments but insists he isn't lying now about the lies he's previously told.
Last week, Ayers, whose season arc on the show focused singularly on whether or not he actually has cancer, produced what he said were chemotherapy bills from the City of Hope hospital in California.
But after E! News found some obvious "red flags" in the paperwork, which appeared to be doctored, the hospital went on record to clarify that Ayers "was never treated for cancer at their facility."
Now Ayers, in a statement, says he lied about being treated for cancer to protect the truth, which is that he has cancer. Oh brother.
"Words cannot express the deep regret that I have in fabricating documents to 'prove' to the world that I, in fact, have cancer. What I did was wrong and inexcusable. I acted alone, without Vicki [Gunvalson]'s knowledge, to produce documents for a reality TV show in hopes of putting doubts about my cancer to rest," Ayers told E! News in an exclusive statement Wednesday. "I never intended to disclose my actual medical records or details about my private and personal medical history, thus the rationalization of presenting documents that weren't true simply for a 'storyline' for the show."

"From this day forward, my own personal journey with this disease will remain private as I initially intended over a year ago," Ayers continued. "My sincerest apologies to my family, friends, loved ones, and those who are battling this horrid disease for any additional pain and/or stress that I have caused."
Whether Ayers actually suffers from any afflictions beyond making my skin crawl is still unclear.
---
Screenshot via All About the Real Housewives. Contact the author at [email protected].