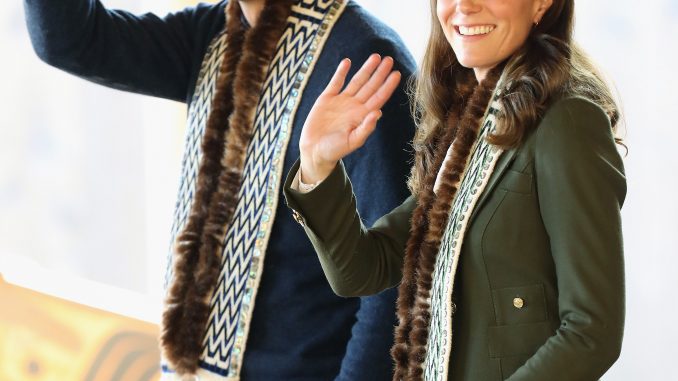 Prince William and Kate have arrived at a small village off the coast of British Columbia in a replica aboriginal war canoe, ferried to a remote island by paddlers.
The Duke and Duchess of Cambridge were welcomed Friday to Haida Gwaii, a remote archipelago, by more than a dozen aboriginal chiefs and elders.
Young dancers performed for the couple, honoring survivors of Canada's former residential schools — government-sponsored religious schools established to strip aboriginals of their native language and culture.
Prince William, Duke of Cambridge and Catherine, Duchess of Cambridge was as tey visit the Haida Heritage Centre during the Royal Tour of Canada on September 30, 2016 in Haida Gwaii, Canada (Getty Images)
William spoke to the crowd gathered inside of a hall in the Haida language and remarked on the long relationship between the monarchy and the Haida.
The royals arrived in Canada last Saturday. The kids stayed behind at Victoria's Government House while the Royal couple tour British Columbia and the Yukon.