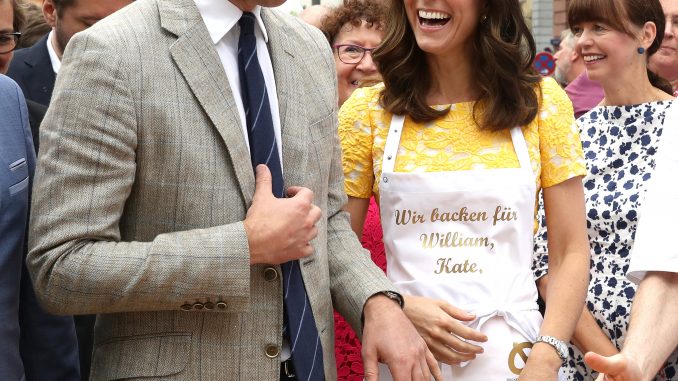 The Duke and Duchess of Cambridge have visited a cancer research center and made pretzels in the university city of Heidelberg on the second day of their visit to Germany.
Prince William and his wife, Kate, toured the German Cancer Research Center on Thursday, peering through a microscope for a glimpse of the facility's work. British researcher Michael Milsom, an expert in the development of blood stem cells, said he could never have dreamed of presenting his research to his future king.
At a market in downtown Heidelberg, the couple practiced shaping pretzels.
(Getty Images)
Baden-Wuerttemberg state governor Winfried Kretschmann gave the couple a specially made cuckoo clock with a British flag. Prince George and Princess Charlotte were given teddy bears with their names embroidered on.