"We've all got our own demons."
So, we're all familiar with the tall glass of water that is Tom Hardy, right?
Frederick M. Brown / Getty Images
In case you're for some reason not (I'm sorry), he's a fantastic actor and a passionate dog person.
Theo Wargo / Getty Images
And today we received a teaser for his newest film, Venom, just in time for Thirsty Thursday!
Thank you, Gods of Thirst!
SONY / Via youtube.com
The film will follow Eddie Brock, played by Hardy, and depict his transformation into anti-superhero Venom.
SONY
And, if dessert-in-man-form Hardy isn't enough to draw you in, the full cast includes Michelle Williams, Riz Ahmed, Jenny Slate, and Woody Harrelson.
Talk about talent, FR.
SONY
While we don't get too much in terms of plot from the teaser, we do get a feel for the style and tone (which is very dark, if you ask me).
SONY
It will also be interesting to see how this ties into the Spider-Man universe, as Peter Parker's existence plays a HUGE role in the origin story for Venom, though this film is NOT part of Disney's Marvel Cinematic Universe (yet).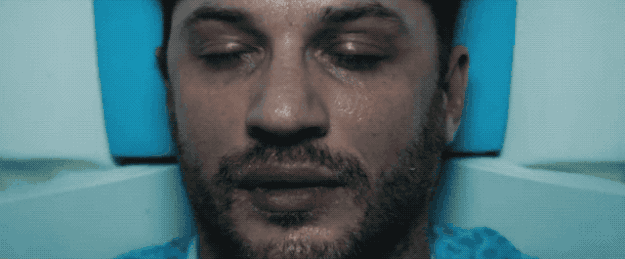 This is my face trying to figure all of this out.
SONY
While the movie doesn't come to theaters until Oct. 5, 2018, I'm definitely intrigued to see more trailers!
SONY