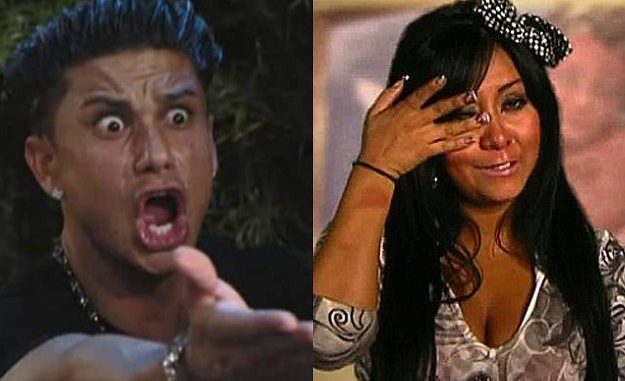 2.
The mayor of Asbury Park, John Moor, confirmed that the filming took place.
"Oh well, they've been reading the paper and they know Asbury Park is the place to be," Moor joked to the Asbury Park Press. "No, we did not know they were coming as they applied under 'Roadtrip Reunion.'… They paid their fees and everything worked out fine."
3.
And a spokesperson for a club in Jersey, Langosta Lounge, claims that producers asked to film at his establishment, but he said no.
"They called 10 days before they wanted to film and we said no freaking way, it'll be bad publicity," he said.
Similarly, it looks like producers submitted an application to film in Seaside Heights — where the original series took place — but a Borough Administrator for the city told the Asbury Park Press that the request was denied.
9.
Also, Snooki just maybe, possibly hinted to E! that a reunion is in the works.
When asked if she would ever consider a reboot, she said: "Yes! But not for a long time because I have kids. Like for a week."
So, is she basically saying a reunion is coming a week from now? IDK what else this could mean, Snooks?