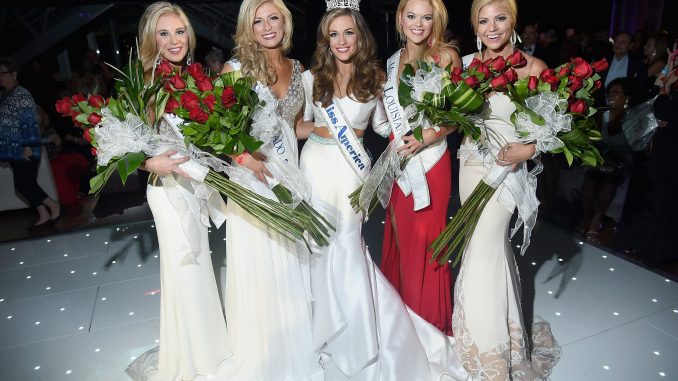 The sashes have been steamed, the shoes shown, the hair teased and the routines polished.
Now, it's up to one of the 52 contestants in the Miss America pageant to win the crown Sunday night in Atlantic City and become Miss America 2017.
The nationally televised finale will be held in Boardwalk Hall. It includes contestants from all 50 states, the District of Columbia and Puerto Rico.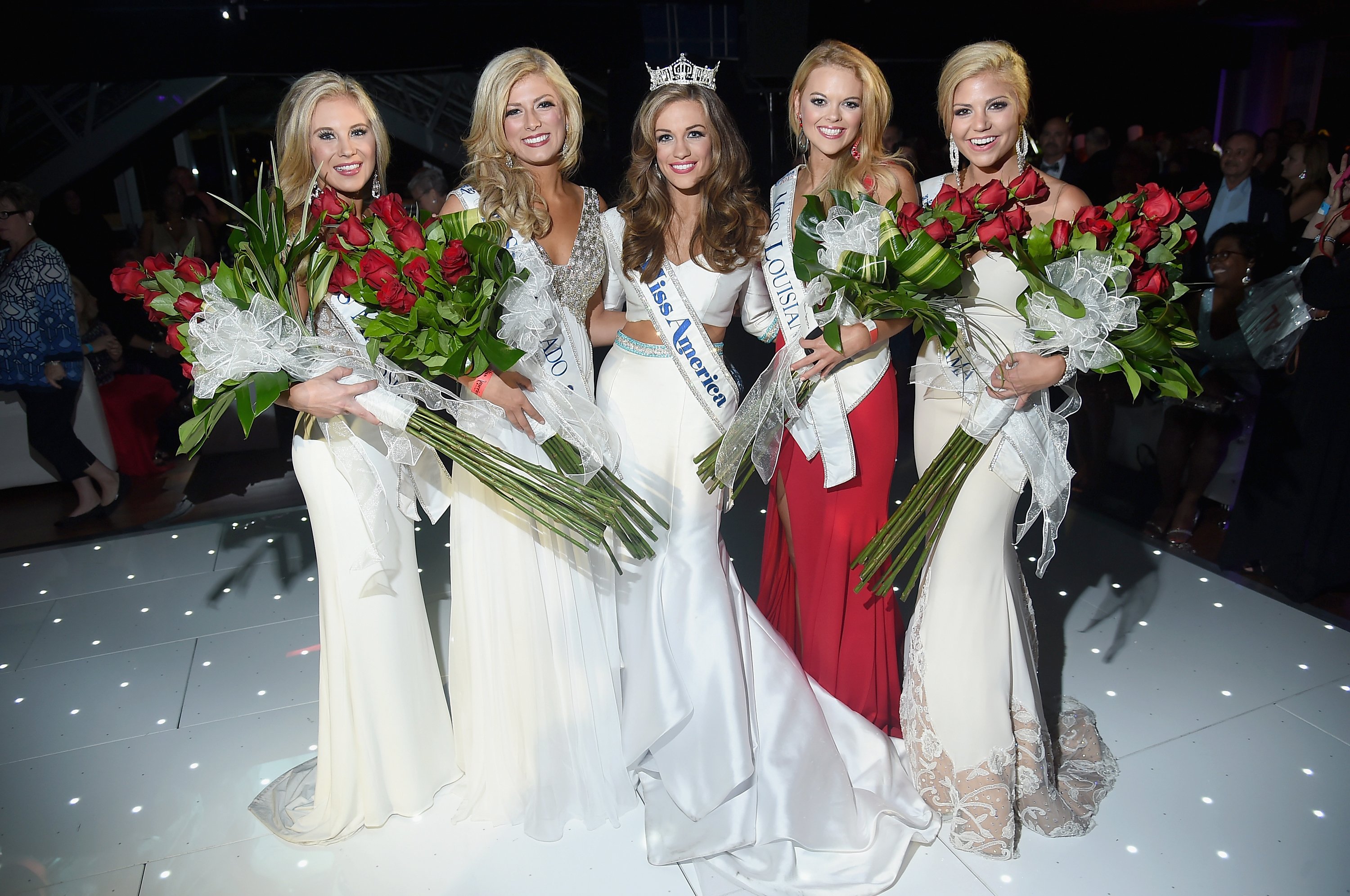 Miss Alabama, Meg McGuffin, Miss Louisiana, April Nelson, Miss America 2016, Betty Cantrell, Miss Mississippi, Hannah Roberts, Miss Colorado, Kelley Johnson attend The 2016 Official Miss America After-Party at on September 13, 2015 in Atlantic City (Getty Images)
One of them will have their lives changed forever, and receive a $50,000 scholarship.
"It's such an honor to be able to walk on that stage and be recognized for doing something I love," said Miss Tennessee Grace Burgess after winning the first night's preliminary talent contest by singing The Eagles' hit "Desperado."
She is one of six contestants who improved their chances for the finale by winning preliminary contests. Miss District of Columbia Cierra Jackson won the first night swimsuit competition.
On the second night, Miss Arkansas Savvy Shields won the talent competition with a jazz dance to a song from the TV show "Smash," and Miss Maryland Hannah Brewer won the swimsuit competition.
On the final night of preliminaries, Miss Michigan Arianna Quan won the talent portion by playing a piano composition, and Miss Ohio Alice Magoto won the swimsuit competition.
The outgoing Miss America, Betty Cantrell, will place the crown on the head of her successor Sunday night. The finale comes a day after the traditional "Show Us Your Shoes" parade in which the contestants ride in vehicles along the Boardwalk while showing off state-specific footwear.
This year's competition includes the first openly gay contestant, Miss Missouri Erin O'Flaherty.
The pageant began in Atlantic City in 1921 as a way to extend the summer tourist season beyond Labor Day weekend.