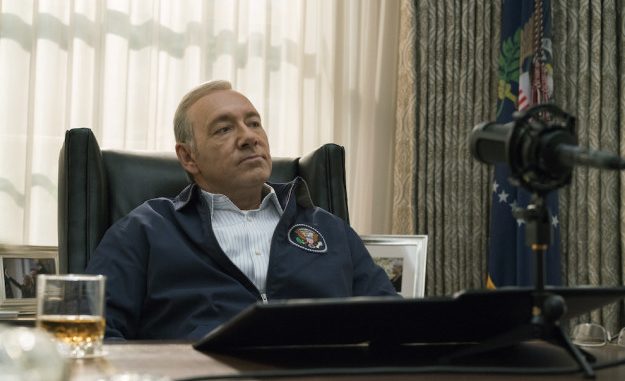 Production on the Netflix series is suspended until further notice.
Netflix and Media Rights Capital announced Tuesday that production on House of Cards Season 6 has been suspended "until further notice."
David Giesbrecht / Netflix
In a joint statement, the streaming service and production company said they "decided to suspend production… to give us time to review the current situation and to address any concerns of our cast and crew."
David Giesbrecht / Netflix
The news comes after actor Anthony Rapp accused House of Cards star Kevin Spacey of making a sexual advance on him when he was 14 and Spacey was 26.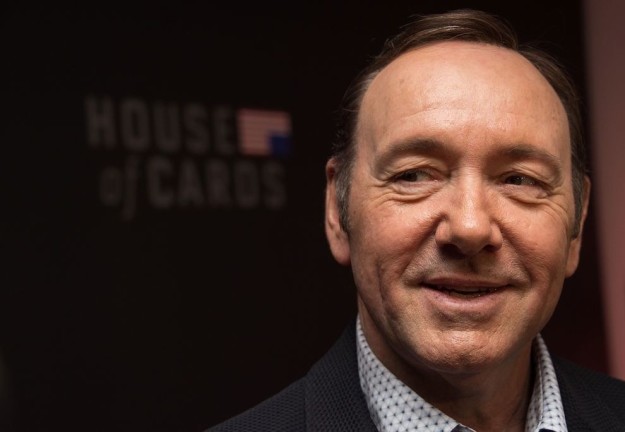 BuzzFeed News first reported that Rapp alleges Spacey befriended him in 1986 when they were both performing on Broadway. Rapp said that Spacey invited him over to his apartment for a party and after everyone else had gone, picked Rapp up, laid him down on his bed, and climbed on top of him.
Spacey responded to the allegations on Twitter, saying, "I'm beyond horrified to hear this story. I honestly do not remember the encounter, it would have been 30 years ago. But if I did behave then as he describes, I owe him the sincerest apology for what would have been deeply inappropriate drunken behavior and I am sorry for the feelings he describes having carried with him all these years."
Nicholas Kamm / AFP / Getty Images
Netflix announced Monday that Season 6 would be the show's last season.
The original Netflix series started production on its sixth and final season earlier this month in Baltimore, Maryland, according to TV Line. Multiple sources confirmed to the Hollywood Reporter that the decision to end House of Cards was made months ago. There are also reports saying that a House of Cards spinoff isn't out of the question, and that Netflix and Media Rights Capital production company are in the beginning stages of developing a story that does not include Spacey's character.
David Giesbrecht / Netflix