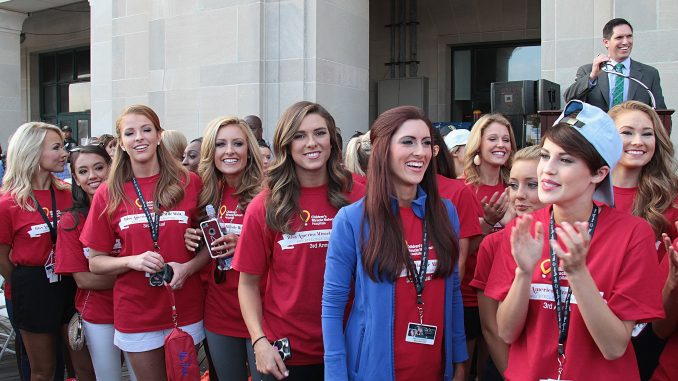 Contestants vying for the Miss America title will be showing off some fancy footwear along a New Jersey boardwalk.
The traditional "Show Us Your Shoes" parade on Saturday features 52 Miss America hopefuls riding down Atlantic City's boardwalk in convertibles, each sporting creatively decorated shoes to evoke their home state.
The shoes each contestant will wear were unveiled earlier this week.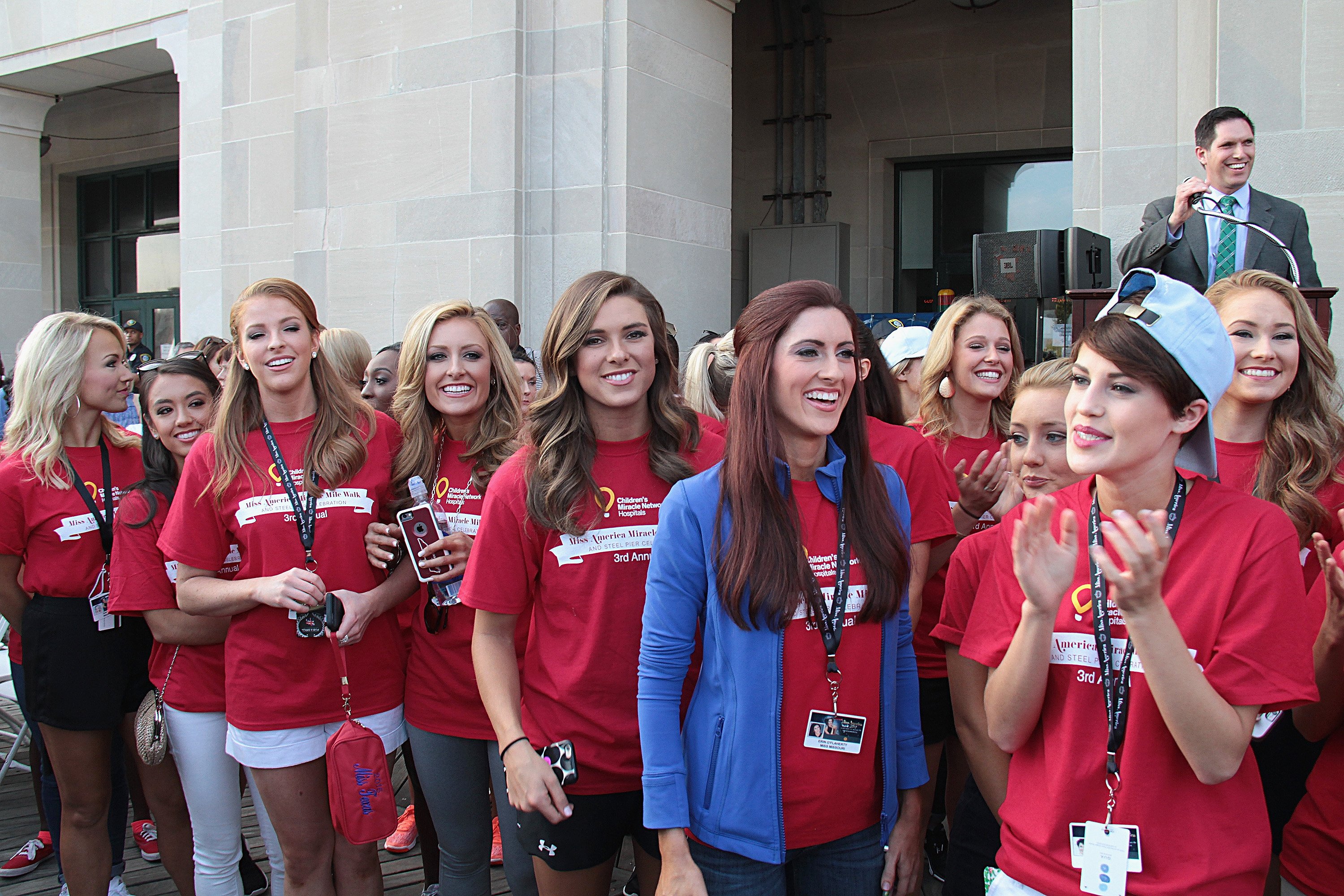 Miss America 2017 contestants attend Miss America 2017 ' Miracle Mile Walk' on September 9, 2016 in Atlantic City, New Jersey (Getty Images)
The parade is set to kick off at 5 p.m.
The next Miss America will be crowned during Sunday night's nationally televised finale.