Incoming first lady Melania Trump wore a sky-blue cashmere jacket and mock turtleneck dress by Ralph Lauren, the brand that designed so many Hillary Clinton pantsuits, on Inauguration Day.
"It was important to us to uphold and celebrate the tradition of creating iconic American style for this moment," the Lauren corporation said in a statement.
With her hair in a soft updo and wearing long, sky-blue suede gloves and matching stilettos, Mrs. Trump was greeted at the White House by President Barack Obama and first lady Michelle Obama, the latter in a red short-sleeved dress with a matching coat.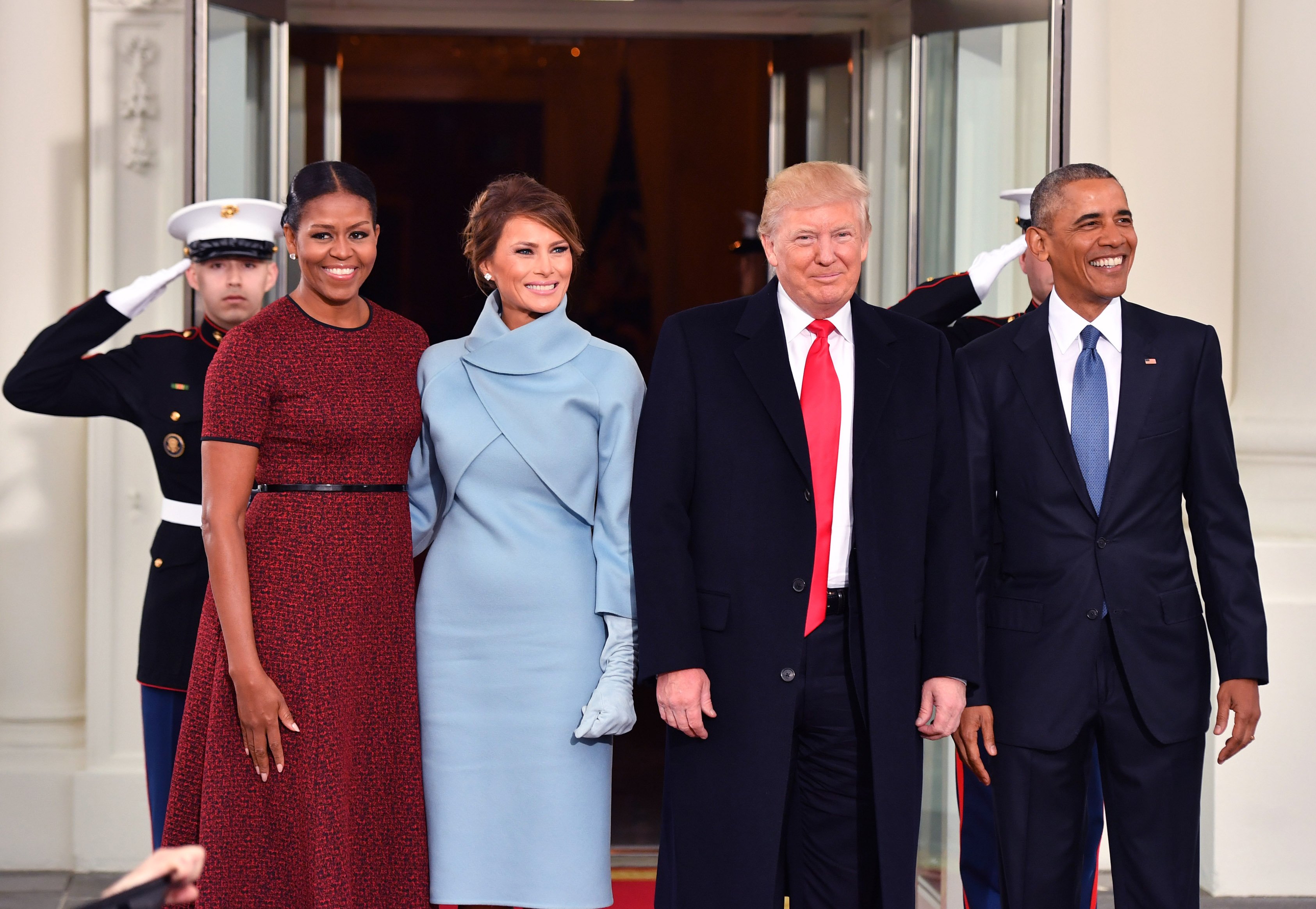 (Getty Images)
First daughter Ivanka Trump, meanwhile, chose white Oscar de la Renta and wore a tiny American flag pin, and Hillary Clinton showed up in a white Ralph Lauren pantsuit that harkened back to one she wore to accept the Democratic nomination for president in July. Her overcoat matched the ensemble. Tiffany Trump also opted for white and wore a double-breasted coat.
(Getty Images)
Who else made a large fashion statement for Trump's big day? His senior adviser, Kellyanne Conway, in a Gucci military-style wool coat of red, white and blue, with two rows of cat-head buttons and a red cloche hat. She described her look as "Trump revolutionary wear." Others likened it to uniforms worn in "The Nutcracker" ballet.
(Getty Images)
Mrs. Trump's look prompted comparisons to a fashion icon of the past, former first lady Jacqueline Kennedy Onassis. She wore a powder-blue outfit with a matching pillbox hat to John F. Kennedy's inauguration in 1961.