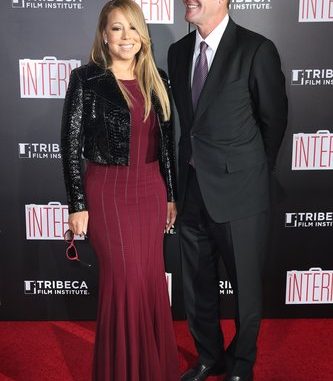 Mariah Carey may not be walking down the aisle after all.
The music superstar and her fiancé, Australian billionaire James Packer, are taking some time apart.
In a statement, Mariah's spokesperson addressed the couple's status and said they are still open to consider their future despite a current snag.
"Mariah and James had a fight in Greece, and have not seen each other since," the statement read, adding that the argument was not due to "any cheating allegations or excessive spending" on Mariah's part.
"They are trying to work it out. Right now, they're not sure if they will stay together," the statement continued. "They are discussing it."
James was not present at Mariah's Halloween party over the weekend, where she was dressed as a sexy devil alongside ex-husband Nick Cannon and their 5-year-old twins. However, the singer was photographed wearing the 35-carat engagement sparkler she received from James back in January.
Earlier this year, Mariah told Access Hollywood's Scott Evans that she and James weren't necessarily planning a big wedding, but that the event would still show off her trademark glamour.
"I think the most important thing is the relationship and, you know, just the connection. The love it of all," Mariah said at the time. "That's the most important thing, but of course I love a grand moment."
In May, Mariah joined Access Hollywood Live in New York City and said she expected her and James to tie the knot "in this calendar" year.
Mariah's docuseries "Mariah's World" premieres Dec. 4 on E! Previews for the show have depicted Mariah talking about her and James' big day, and trying on a wedding dress.