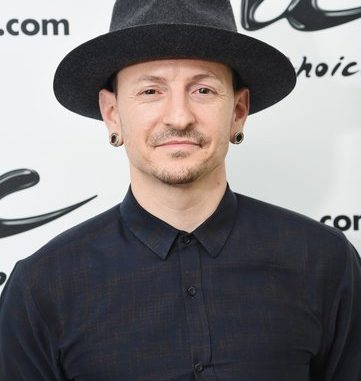 Hundreds of Linkin Park fans have gathered in downtown Los Angeles to pay tribute to late singer Chester Bennington after his death last month.
KABC-TV reports fans celebrated Bennington's life and music in the city's Grand Park Sunday evening. Video shows fans waving candles and cellphones in the air while performers sang Bennington's songs. Organizer Ashlee Kelly tells the station that Bennington "touched so many lives" with his words.
The public memorial came a week after a private service was held for Bennington.
The 41-year-old Bennington hanged himself from a bedroom door in his home near Los Angeles last month. His death was ruled a suicide.