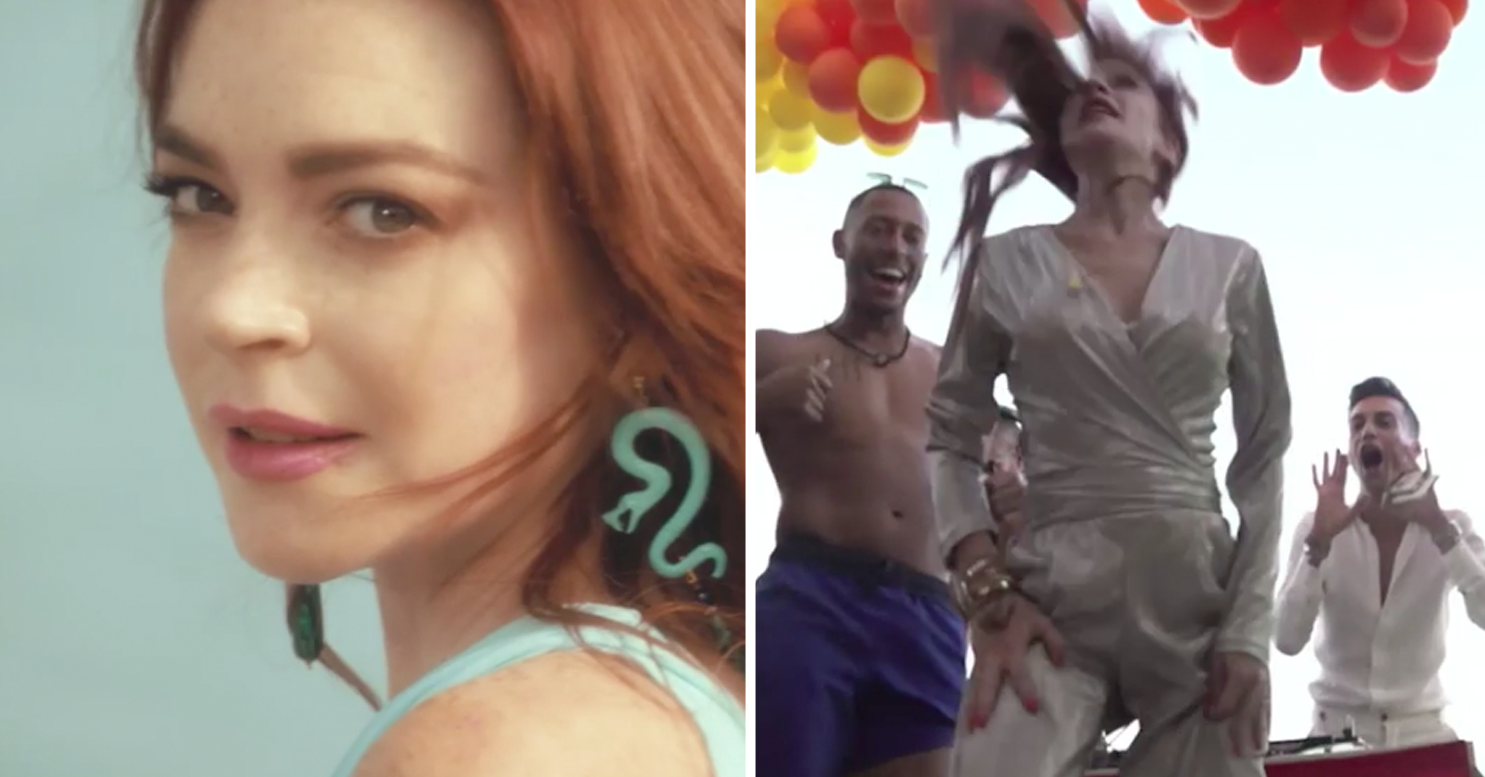 In July of this year, MTV announced that they'd greenlit a new series around Lindsay Lohan and Lohan Beach House, a club she owns in Mykonos.
Since then, we haven't heard too much from Lindsay other than to give her blessings for Ariana Grande's "Thank U, Next" video and of course, when she gave the world THIS:
Today MTV released the very first trailer for the official series — Lindsay Lohan's Beach Club — so take a look and then let's break it down.
The trailer opens with Lindsay lamenting her previous life of notorious partying by saying, "People always have given me trouble for going to clubs, so why don't I just open my own?"
Lindsay shared her thoughts on the people who work for her when she said, "For me, you have to be the best of the best." We already knew this because of the time when she yelled at her staff on Instagram:
She notes that she has serious ambitions when it comes to her business, saying, "I want to build an empire here."
I should note, of course she does! Her club looks pretty beautiful per the show's trailer:
And finally, we caught a high-def snippet of Lindsay doing her instantly-iconic dance moves:
I, for one, can't wait to see what this show is like.
Lindsay Lohan's Beach Club premieres Tuesday, January 8th at 8:00pm.