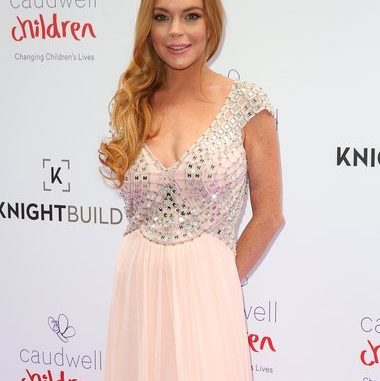 Lindsay Lohan is sounding different these days.
The "Mean Girls" star puzzled fans after a now-viral video surfaced on Tuesday in which she speaks with a new, unidentifiable accent.
Taken outside her nightclub in Greece last month, the clip shows Lindsay chatting with reporters using what some commenters interpreted as a combination of several European inflections.
In an interview with the Daily Mail, Lindsay cleared up the confusion and said she's just making a deliberate effort to embrace various cultures.
"It's a mixture of most of the languages I can understand or am trying to learn," she explained.
"I've been learning different languages since I was a child. I'm fluent in English and French can understand Russian and am learning Turkish, Italian and Arabic," she added.
The 30-year-old also seemed to acknowledge the chatter surrounding her new speaking pattern, joking to the publication that it should be recognized on its own.
"What should I call my new accent?" she tweeted. "I'm thinking #LILOHAN."
Lindsay's had professional practice taking on other accents in the past. Back in 1998, the actress adopted a British lilt for one of her "Parent Trap" characters.
She has lived in London for the past four years, and appeared in a West End production of David Mamet's "Speed-the-Plow" in 2014.