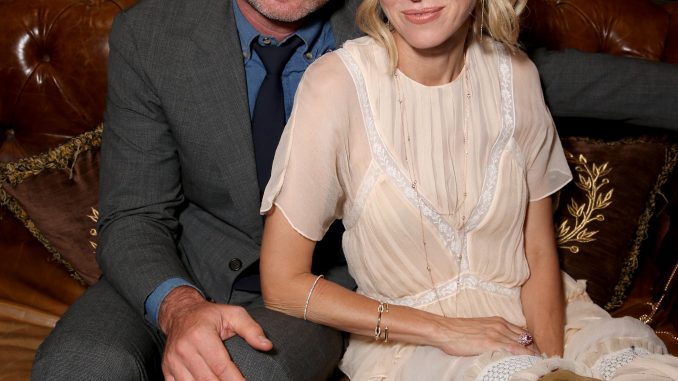 On the heels of the Brangelina divorce, another stunning Hollywood couple calls it quits.
Liev Schreiber and Naomi Watts have split, according to a statement released to Access Hollywood on Monday.
The couple, who live together in Soho in New York City with their two sons Alexander, 9, and Samuel, 7, have been together for 11 years but never married.
The couple says in a joint statement: "Over the past few months we've come to the conclusion that the best way forward for us as a family is to separate as a couple. It is with great love, respect, and friendship in our hearts that we look forward to raising our children together and exploring this new phase of our relationship."
(Todd Williamson/Getty Images for InStyle)
Their statement continues, "While we appreciate your curiosity and support, we ask the press to be mindful of our children and respect their right to privacy."
In the past month, the pair was on the red carpet together as recently as September 10 at the Toronto Film Festival promoting their film 'The Bleeder" which features both actors in the lead roles.
Naomi Watts and Liev Schreiber attend the premiere of "The Bleeder" for the 2016 Toronto International Film Festival at Princess of Wales Theatre on September 10, 2016 in Toronto, Canada. (Getty Images)
The film is inspired by the life of heavyweight boxer Chuck Wepner, a boxing underdog who once fought Mohammed Ali, and the couple was together promoting the film and looking close on September 2 in Venice, Italy for the movie's premiere during the 73rd Venice Film Festival.
Liev Schreiber and Naomi Watts attend the premiere of 'The Bleeder' during the 73rd Venice Film Festival on September 2, 2016. (Getty Images)
One week ago on Sunday, September 18, Liev, who stars in the Showtime series "Ray Donovan" brought his son with him to the 2016 Emmys in Los Angeles instead of his partner Naomi.
Access Hollywood has reached out to both actors for comment.