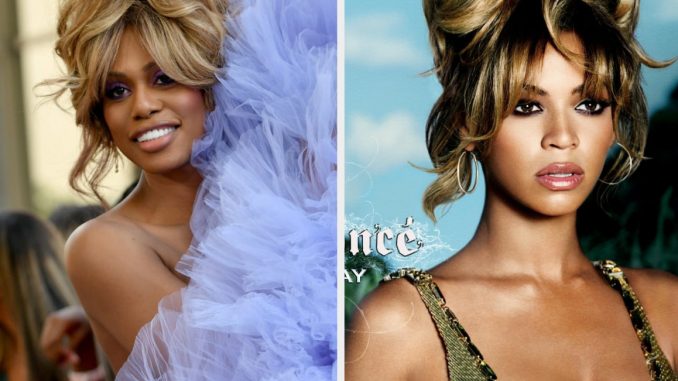 Last night, the cast of Orange Is the New Black gathered in New York City to celebrate the seventh and final season of the beloved Netflix series.
Laverne Cox, who plays Sophia Burset on the show, caught my attention the most, though. She did not come to play — she came to slay (!!!) — on the red carpet.
I mean, really. What did we do to deserve this lewk? We are not worthy, Laverne. We. Are. Not.
She knew she was serving from every angle and the stunning photos from the premiere stole my heart.
As if I needed to be slain further, Laverne's hairstyle appeared to channel the album cover of Beyoncé's iconic 2006 album, B'Day.
It makes total sense that Laverne would pay homage to Beyoncé for such a big moment. After all, she did partner with the icon to star as one of the new faces of Bey's athleisure line, Ivy Park, in 2017.
However, even if it was just a coincidence, I stan this lewk and I stan everything about Laverne. 🥰💖😘