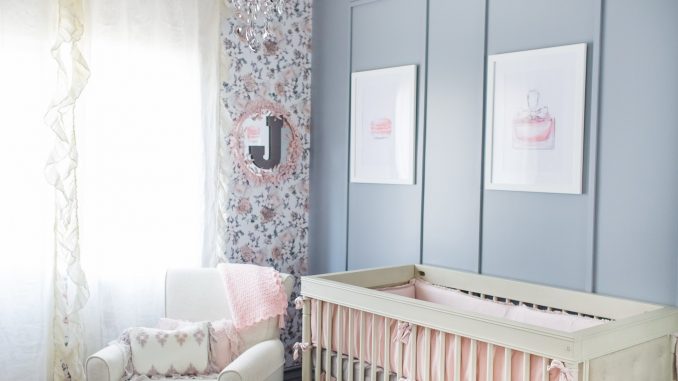 Very fetch news! Lacey Chabert gave birth to her first baby, a girl named Julia Mimi Bella.
On Thursday the "Mean Girls" star shared an adorable picture on Instagram of her newborn baby, whom she shares with husband David Nehdar.
"#TBT to the best day of my life. One week ago I became a mom to this precious angel," she captioned. "Julia, you are my heart's deepest dream come true. I love you more than I could ever say. Welcome to this big beautiful world sweet girl!"
The "Christian Mingle" star announced her pregnancy via Instagram back in February 2016.
In the picture, her dog wears a cute shirt that reads, "My mom is having a baby & all I get is this silly shirt."
"I'm so happy to share the good news that my husband and I are expecting a baby later this year," Lacey captioned the shot. "We are thrilled and so thankful for this blessing."
Baby Julia is one lucky girl! Mom Lacey had an adorable baby nursery commissioned for her daughter, designed by Vanessa Antonelli. The nursery is a gorgeous mix of "feminine" and "modern," according to Vanessa.
"During my first meeting with Lacey she told me in no uncertain terms that she is a girlie girl and loves pink. At first I was thinking 'Oh no, not another pink room,'" Vanessa tells Access Hollywood. "Lacey was so trusting and open to letting me do my thing that it was easy to create something using her favorite color that didn't look like everyone else's room."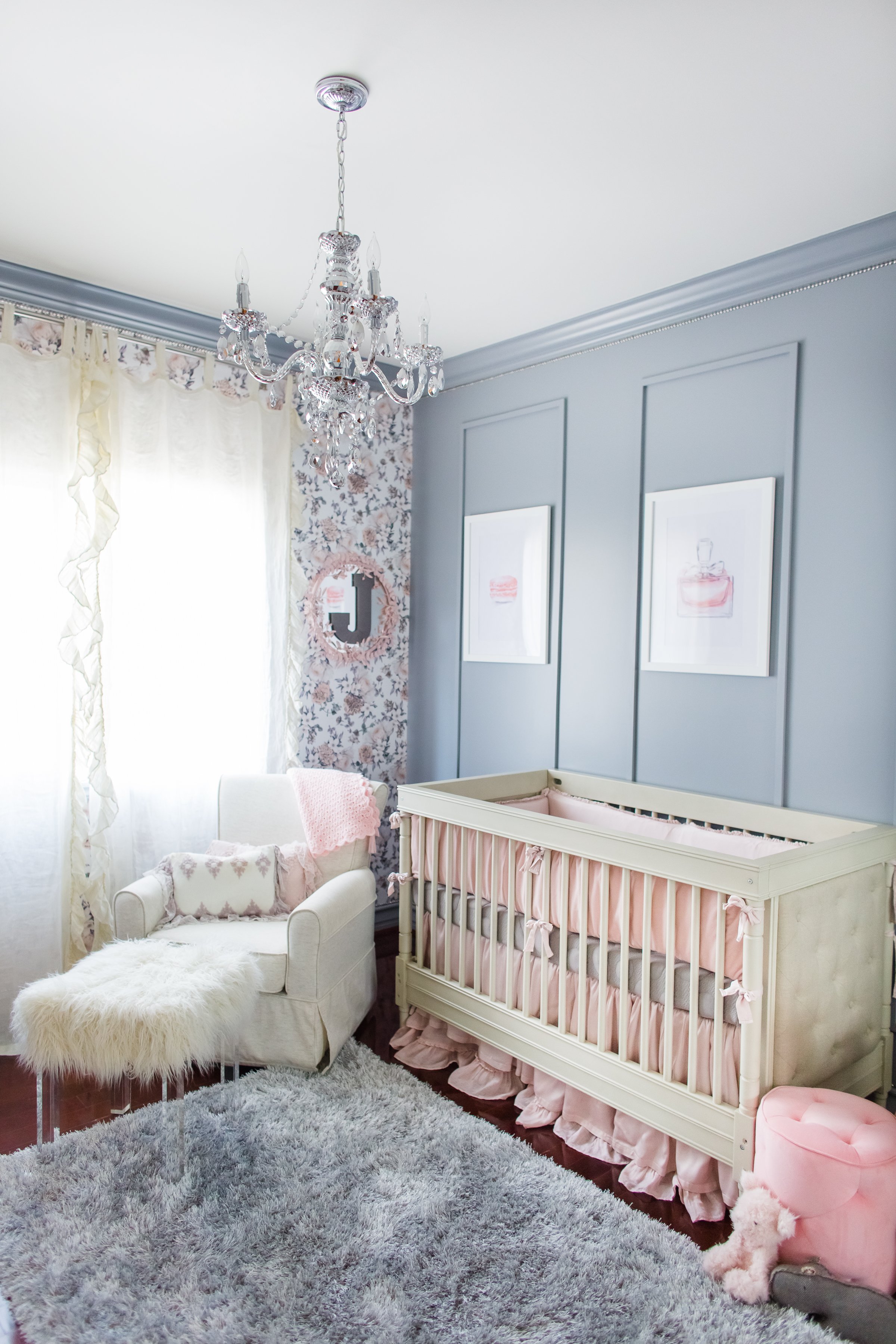 Inside Lacey Chabert's baby nursery, designed by Vanessa Antonelli (Christine Farah Photography)
Vanessa tells us that Lacey is a "dream client."
"I'm pretty sure it's known in Hollywood that she is one of the kindest, sweetest, most genuine people out there, but I'll say it again in case anyone doesn't know," Vanessa adds.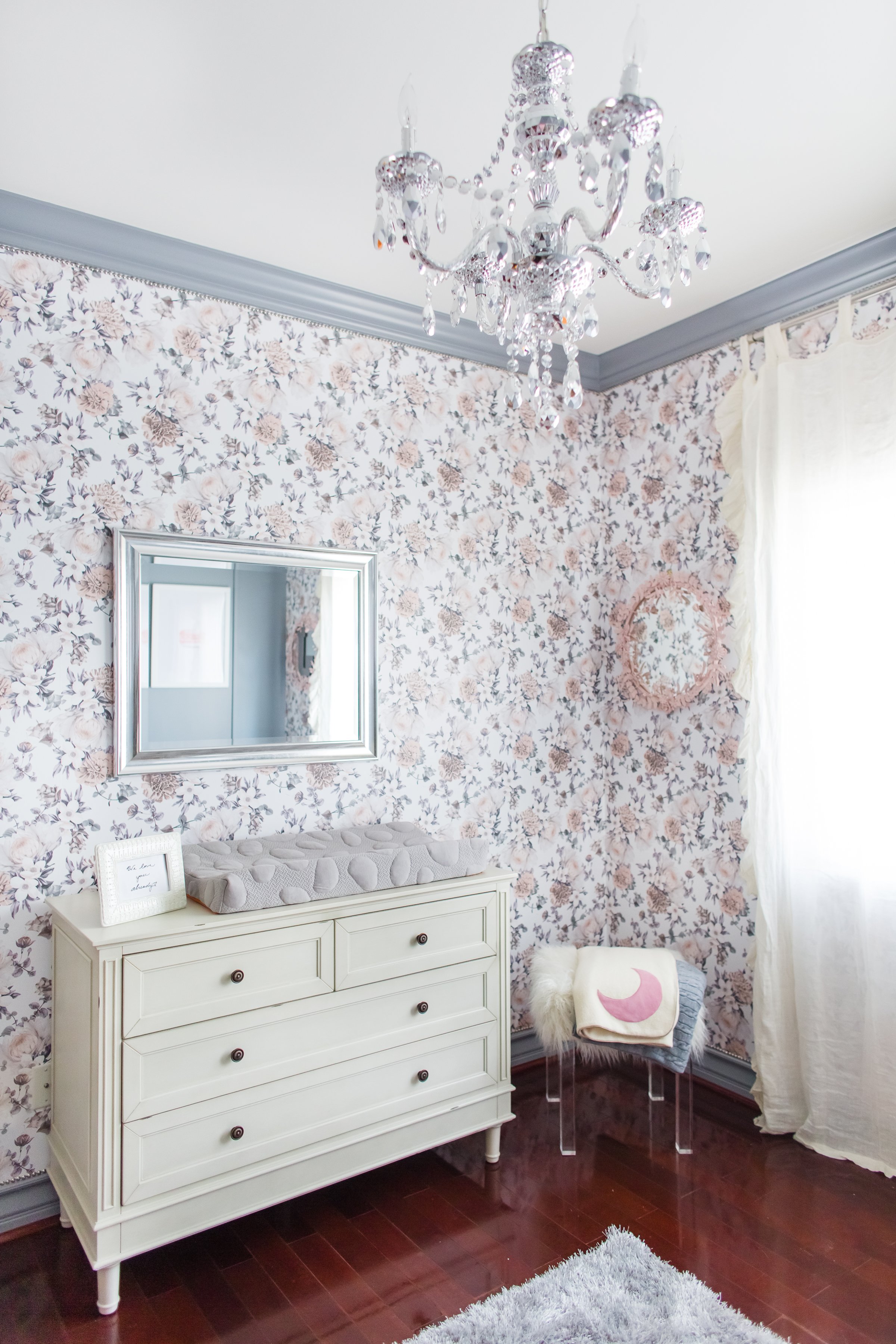 Inside Lacey Chabert's baby nursery, designed by Vanessa Antonelli (Christine Farah Photography)