Kim Kardashian has taken aim at Taylor Swift once again, rehashing a feud between the music star and Kim's husband Kanye West.
In the new issue of Billboard, the reality star, who released Snapchat video of a phone conversation between Kanye and Taylor, defended her husband's claim that he got Taylor's approval for lyrics in his song "Famous," in which he raps, "I feel like me and Taylor might still have sex/I made that b***h famous."
"If it were up to Kanye, it all would probably never have come out. He can handle it, he has no hard feelings. He doesn't even really care," Kim said. "I just wanted to protect my husband."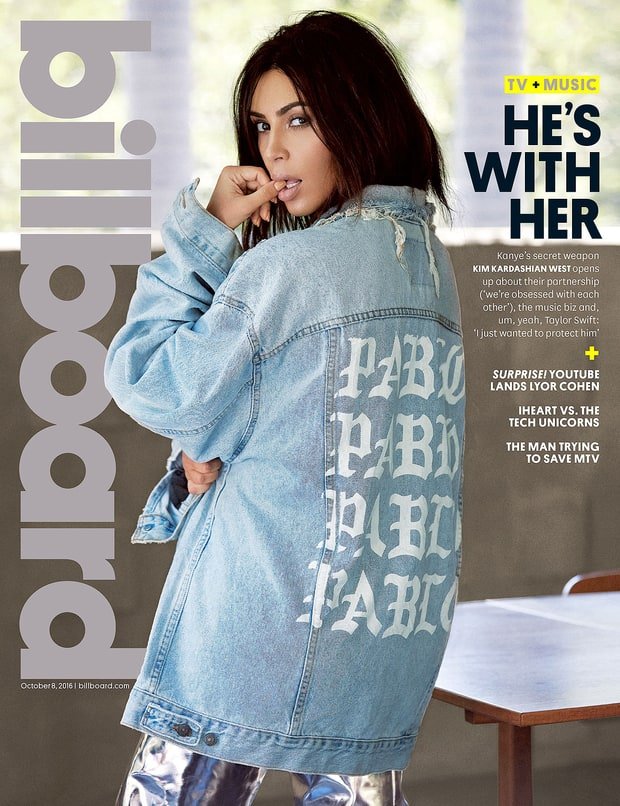 (Billboard)
She insisted the reasoning behind releasing the conversation between Taylor and Kanye had to do with getting "the truth" out there.
"It wasn't even about a look or anything, or to have this feud — it was like, 'OK, here's the truth,'" Kim said.
Taylor previously released a statement on Instagram, where she addressed the recording of her call with Kanye.
"Being falsely painted as a liar when I was never given the full story played any part of the song is character assassination," the statement read. "I would very much like to be excluded from this narrative, one that I have never asked to be a part of, since 2009."
The entire interview with Kim is in new issue of Billboard, which is out on Friday.