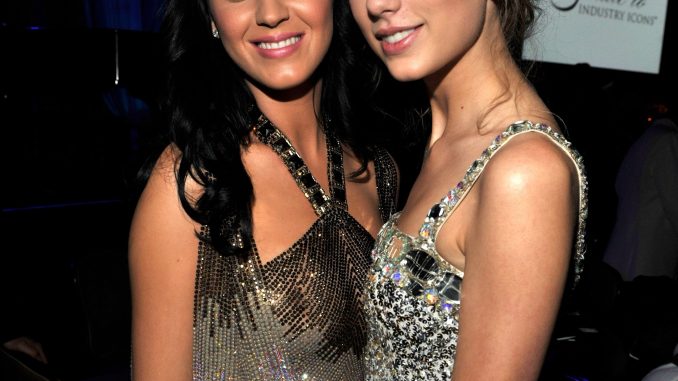 Has Katy Perry learned to "Shake It Off" when it comes to her rumored feud with Taylor Swift?
The music superstar is set to drop her first album in nearly four years, and addressed whether or not the record includes a "clap-back anthem" to Taylor's hit "Bad Blood."
In a new interview with Entertainment Weekly published online on Monday, Katy told the mag that her concept is a bit more detailed than that.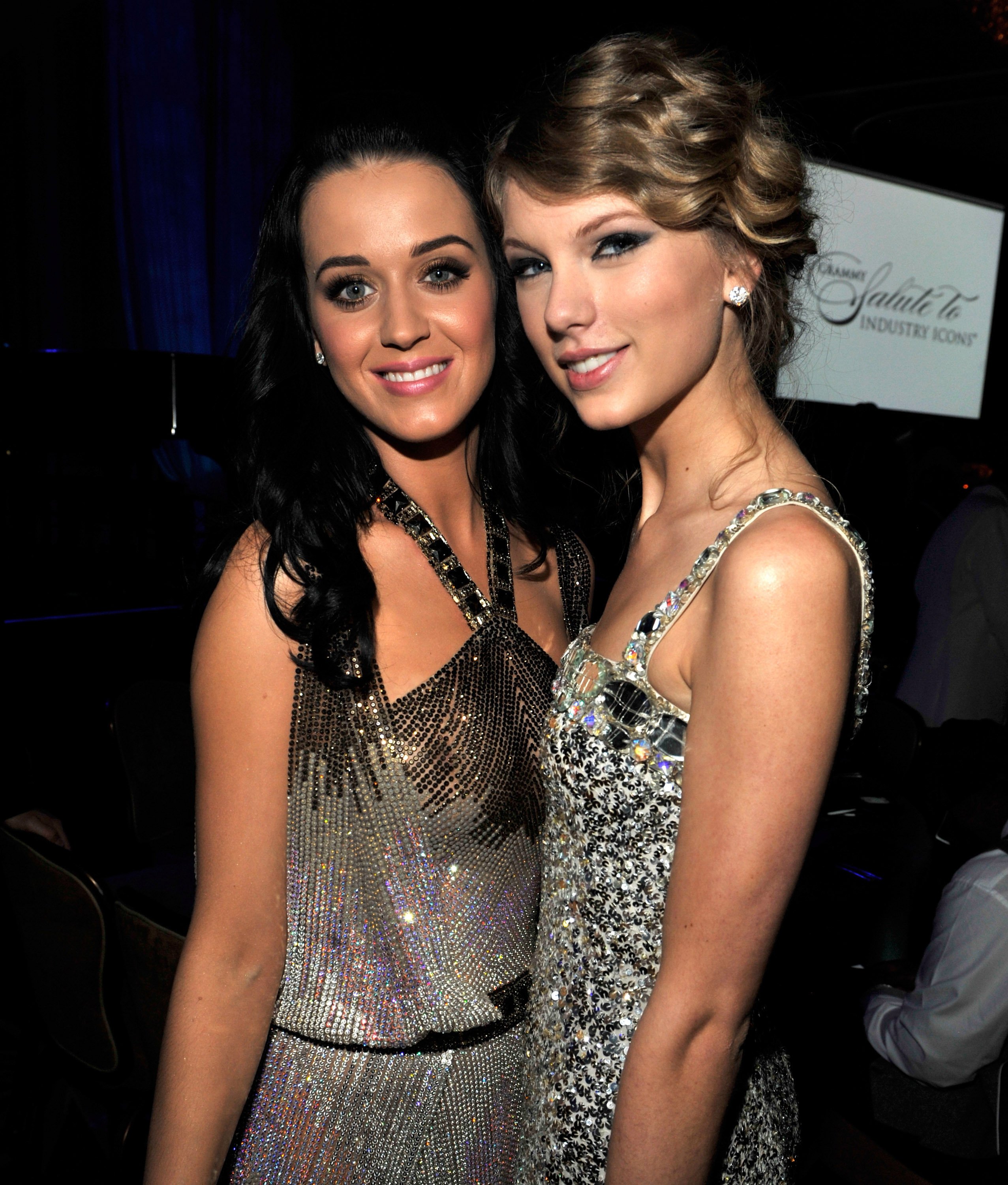 Katy Perry and Taylor Swift in 2010. (Getty Images)
"Well, that's not my question to answer – if it's about me," she said. "I think [my new album is] a very empowered record. There is no one thing that's calling out any one person."
"Bad Blood" was widely believed to be directed toward Katy, following Taylor's 2014 comments to Rolling Stone that an unnamed fellow female pop star "basically tried to sabotage an entire arena tour" by hiring people out from under her.
Taylor told GQ the following year that she "never said anything that would point a finger in the specific direction of one specific person" with regard to whom "Bad Blood" is about.
"I can sleep at night knowing that," she added at the time.
While neither singer has ever directly confirmed the purported spat, Katy went on to explain to EW that she prefers not to pit women against one another.
"You can't mistake kindness for weakness and don't come for me. Anyone. Anyone. Anyone. Anyone," she said. "And that's not to any one person and don't quote me that it is, because it's not. It's not about that. Honestly, when women come together and they decide to unite, this world is going to be a better place. Period, end of story."
However, she isn't exactly letting anyone off the hook, either.
"Everything has a reaction or a consequence, so don't forget about that, okay, honey," she reportedly laughed.
As for her new music, Katy is all about moving forward while still looking back.
"I left my 20s and I've gone to my 30s," she told EW, revealing that she's since resolved lingering personal conflicts with family and other relationships while welcoming her newest chapter. In addition, the singer may be looking to blend the distinction between her public and private personas.
"It's all kind of beautiful. I built up Katy Perry and she was so fun. And I still am Katy Perry and I love her so much but, at the core, I'm Katheryn Hudson and I think that's being revealed as I embrace who I really am," she said.
According to the mag, she's channeling both those worlds for her forthcoming album.
"It's really quite brave," Katy added of the still-untitled project, for which EW reported she wrote 40 songs before narrowing the list to a final 15. "Sonically, it's fun and dance-y and dark and light. It's all of these things. It definitely is a change."