She's not just with her – she is her! Katy Perry took Halloween to the next level with a spot-on Hillary Clinton costume.
On Friday night, Katy attended Kate Hudson's annual Halloween celebration as the Democratic presidential nominee, complete with a wig, facial prosthetics and a red pantsuit to complete Clinton's trademark look.
The pop superstar documented her transformation on social media, giving fans an inside peek into the elaborate process on her Instagram story.
(Instagram)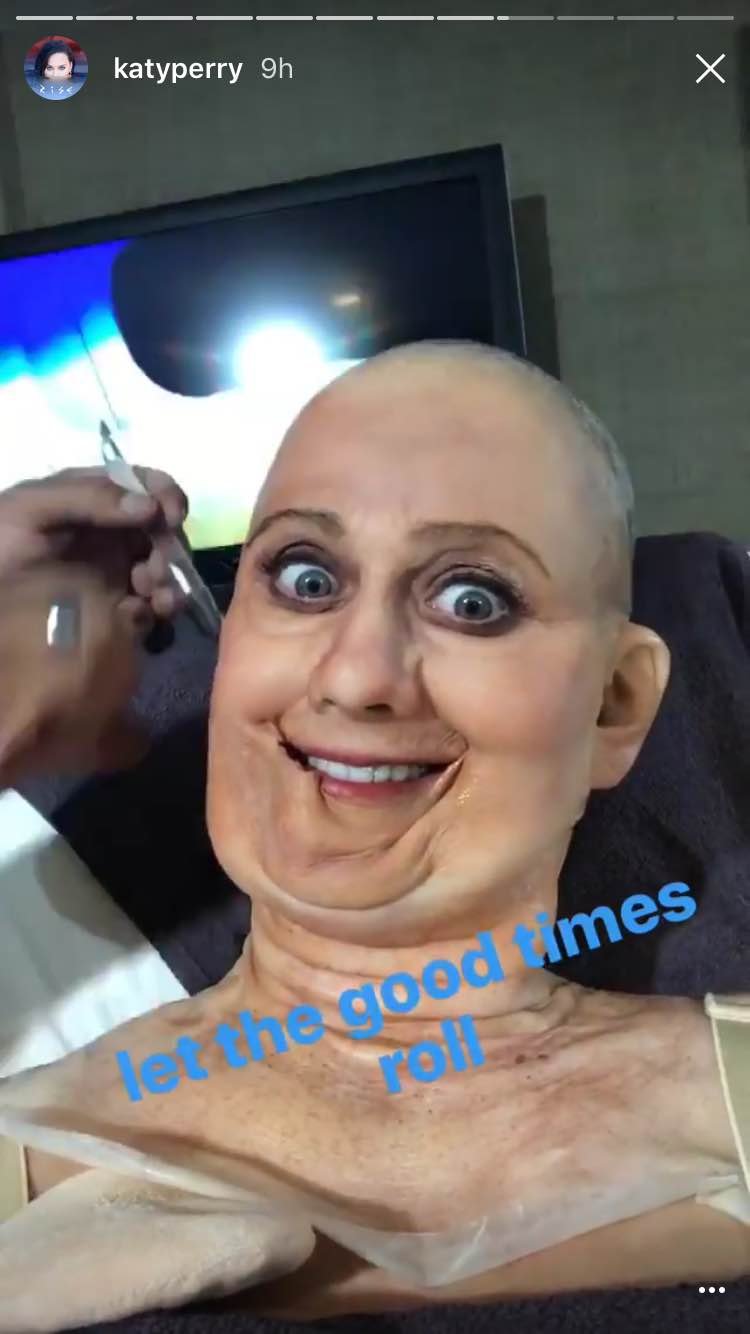 (Instagram)
(Instagram)
Additionally, Katy shared an Instagram photo of herself just as the final touches were being applied.
"Having a little pre party before I take office," she joked in the caption, adding the hashtag "#IMWITHME."
Katy didn't take on the political powerhouse alone. Turns out, her Halloween effort was something of a family affair.
The 32-year-old was photographed outside the bash alongside a pal dressed as former President Bill Clinton – but it wasn't her beau, Orlando Bloom.
Instead, the actor arrived in an elaborate Donald Trump costume and was photographed standing behind Katy as she posed outside the event.
(Getty Images)