Katherine Heigl has made a special introduction.
The actress shared the first photo of her baby son on Wednesday, telling her Instagram followers that she and husband Josh Kelley are "beyond thrilled" about their family's newest addition.
"We are all happy, healthy and beyond grateful," she wrote, captioning a photo of her and Josh posing proudly with their bundle of joy, whom she called "our little man."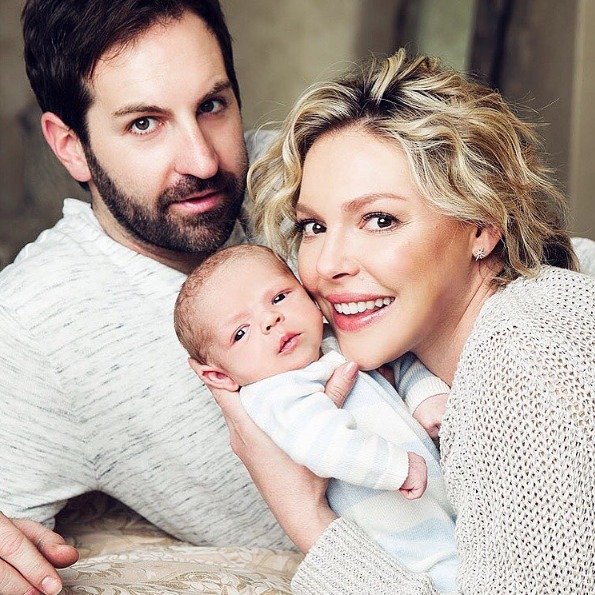 (Instagram)
Named after his father, Joshua Bishop Kelley Jr. arrived on Dec. 20 and weighed 7 lbs., 15 oz. at birth, according to Katherine's post.
The 38-year-old also offered a "GIANT thank you" in her caption, writing that she's "incredibly grateful" for the "wonderful words of support, love and all those beautiful well wishes" she and Josh have received.
Baby Joshua is the couple's third child and first son, joining adopted sisters Naleigh, 8, and Adalaide, 4. Katherine and Josh tied the knot back in 2007.