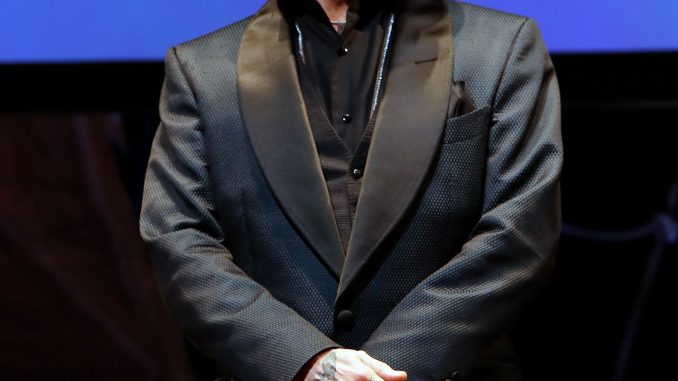 Johnny Depp has sparked controversy over assassination comments he made about President Trump.
The "Pirates of the Caribbean" star was speaking at the UK's Glastonbury Festival on Thursday night when he posed a shocking question to the crowd.
"When was the last time an actor assassinated a president?" he asked, in video obtained by multiple outlets including Reuters.
(Getty Images)
"It has been a while, and maybe it's time," he later added.
According to the Guardian, the 54-year-old seemed to preface his inquiry with a disclaimer acknowledging the provocative nature of his words.
"It is just a question – I'm not insinuating anything. By the way, this is going to be in the press. It will be horrible. I like that you are all a part of it," he said.
Depp went on to joke that he is "not an actor" but does "lie for a living."
John Wilkes Booth, an actor, shot and killed Abraham Lincoln at Ford's Theatre in 1865.
NBC News reported on Friday that the Secret Service is aware of Depp's remarks, but cannot share details of their protocol. A White House official also issued a statement.
"President Trump has condemned violence in all forms and it's sad that others like Johnny Depp have not followed his lead," the statement read. "I hope that some of Mr. Depp's colleagues will speak out against this type of rhetoric as strongly as they would if his comments were directed to a democrat elected official."
Access Hollywood has reached out to Depp's representative.
Last year, the Oscar nominee portrayed Trump in a Funny or Die video spoof based upon the president's 1987 book "The Art of the Deal."