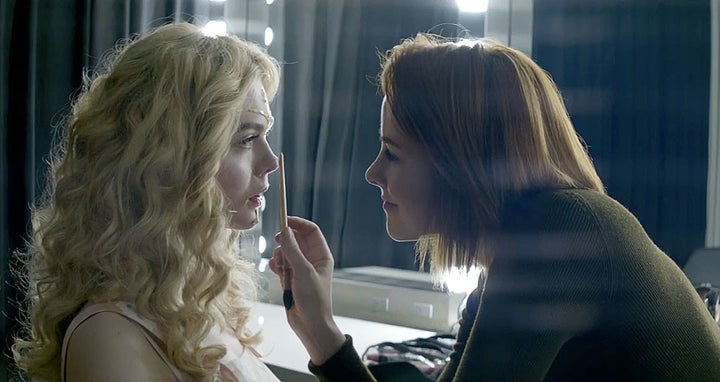 Elle Fanning and Jena Malone
Broad Green
With his new movie, The Neon Demon, writer/director Nicholas Winding Refn told BuzzFeed News he wanted to make "a horror film about beauty."
He more than accomplishes that horrific goal thanks to the film's jaw-dropping and blood-soaked final act. It features a troika of women (Jena Malone's Ruby, Bella Heathcote's Gigi, and Abbey Lee's Sarah) brutally murdering young model Jesse (Elle Fanning), devouring her flesh, and bathing in her blood in hopes of metabolizing her youthful appeal. And that doesn't even get into the shock of seeing Hank (Keanu Reeves) force a hunting knife into Jesse's mouth before he murders a 13-year-old runaway; a lovelorn Ruby pleasuring herself on top of a dead person; and Sarah swallowing an undigested body part (which Gigi vomits up before slicing her own stomach open with a pair scissors).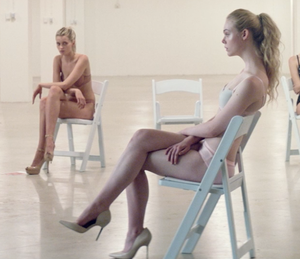 Lee and Fanning
Broad Green
Part psychedelic fable, part cautionary tale, and part unapologetic celebration of ego, The Neon Demon follows a Southern-born 16-year-old aspiring model, Jesse, as she arrives in Hollywood, where her dreams are quickly realized. And perhaps a little too quickly, as her youthful spirit and stunning good looks begin to warp every person she comes into contact with: from doting makeup artist Ruby, to intimidating photographer Jack (Desmond Harrington), to the older models Sarah and Gigi, who consider Jesse's insta-success a commentary on their fading appeal.
As is the case with so many horror movies, the visuals are as striking as they are disturbing and the message more nuanced than one might assume at first blush. Refn was interested in exploring grander themes in his story, like how Jesse's beauty was coveted and commoditized by those around her. In order to illustrate that relationship, it was essential that the screenplay depict narcissism as a weapon rather than as an Achilles' heel. As Refn describes it: "It's the idea that beauty devours beauty."
Thus, the film's final act is the series of increasingly shocking acts surrounding the murder and literal consumption of the intoxicating ingenue. For instance, after Ruby has finished eating Jesse's body, she's shown lying naked, writhing in the moonlight, as the camera swirls around her body and a torrent of blood is expelled from her vagina. The moment was born out of a collaboration between Malone and Refn: Ruby was originally meant to die much earlier in the film, but Refn was so taken with Malone's captivating performance that he simply didn't want to kill the character. "Every hour I was coming up with different ideas, and I said to Jena, 'What if this is some kind of ceremonial ending, and in the end, all of this was for some kind of cycle? The idea of purity, virginity, something feeding through you,'" Refn recalled.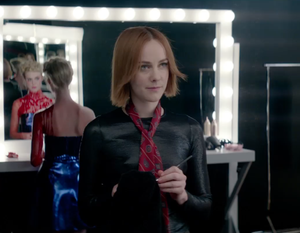 Fanning and Malone.
Broad Green
While the impromptu change would throw many actors, Malone said she signed on to do the film expressly to go …read more
Source:: Buzzfeed