1.

Charlie Murphy, a veteran comedian, actor, screenwriter, and Chappelle's Show writer and performer, has died at 57. Murphy had leukemia.

Hector Mata / AFP / Getty Images

Murphy is survived by three children and his brothers, Eddie Murphy and Vernon Lynch.
2.

On Wednesday, Hollywood and the comedy community remembered him as an incredible storyteller and a friend.
3.

Cedric the Entertainer
"Today we lost a #RealOne. @therealcharliemurphy was a bad man and funny af. He was honest and straight shooter, no BS kinda dude, awesome Father and family man. Had a gregarious laugh that would make you laugh, he stood on his own 2 feet as a man and as a comic even in the shadows of the brother of one of the greatest to have ever done it. Listening to Charlie tell stories of his life was truly one of my greatest past times. It's why I love this pic. Touring with him these past few years on the #ComedyGetDown was indeed an honor. Though I am sadden by your passing. I pray for all of your loved ones his children and that his soul Rest In Peace. Love you brother"
4.

George Lopez
"I'm heartbroken at the passing of our brother Charlie . In relationships you never want to leave anything unsaid , our conversations before shows and after shows we all told each other and Charlie how we felt ! Keep his family in your thoughts and in your prayers and keep a space for Charlie in you're heart #Chingon I love you Charlie .#CHARLIEMURPHY
🏽"
5.

Chris Rock
We just lost one of the funniest most real brothers of all time . Charlie Murphy RIP.

— Chris Rock (@chrisrock)
6.

Eddie Griffin
Blessed to have worked w/ my Brother for years, my friend; a God fearing man that feared no man Irreplaceable One O… https://t.co/jvnHpBXxz8

— Eddie Griffin (@EddieGriffinCom)
7.

DL Hughley
I love you my brother! R.I.P Charlie

— DL Hughley (@RealDLHughley)
"He was the best storyteller I've ever heard. He was a great friend. I did a lot of gigs with him, but after every gig, we would all go to his room just to watch him tell a story. I can't pretend like I didn't know he was sick, but I thought that the way he handled himself and the way he laughed, that he would be all right. Charlie Murphy has such an indomitable will that you believe what he told you rather than what your eyes told you. I am sad that he's gone, but I'm also happy that I got a chance to know him. He was a great comic and a man's man. … He rushed home to be with his family after every gig. He did comedy his way, and he died with gigs on the books. That's all you can ever say. All right, I love you, Charlie."
8.

Neal Brennan
Charlie Murphy changed my life. One of the most original people I've ever met. Hilarious dude. Habitual Line Steppe… https://t.co/94S2Y0r2Hx

— Neal Brennan (@nealbrennan)
9.

Kevin Hart
"Wow….This is crazy. All I can say is RIP. Thank you for not only being a friend but for believing in me when I was young in this comedy game. Charlie Murphy did the rewrite for the first movie that I ever did called "Paper Soldiers"….His stories were legendary & unbelievable & heartfelt. I'm lucky to have know you and I'm even luckier to be able to say that I was a friend. You will be missed man."
10.

Travon Free
Rest well Charlie Murphy. Thanks for one of the greatest comedy sketches in the history of time and space.

— Travon Free (@Travon)
11.

Ice Cube
Damn, sorry to hear about my friend Charlie Murphy. He took a chance on a young director in The Player's Club. Alwa… https://t.co/TJXspUm9K6

— Ice Cube (@icecube)
12.

Russell Peters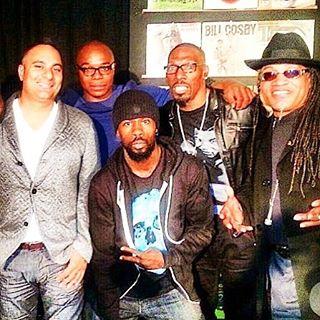 "It is with true sadness that I say bye to my friend Charlie Murphy… We used to have the strangest and funniest conversations, he was an amazing human, a great father, and completely selfless, which is why he never once told anyone about his illness… Because he didn't want us to worry… Rest In Peace Brother"
13.

Spike Lee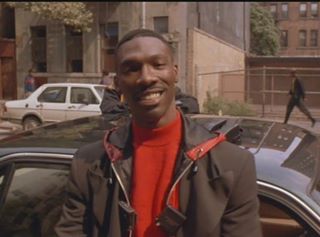 "My Late Brother-The Very Funny Charlie Murphy. … Rest In Power."
Check out more articles on BuzzFeed.com!