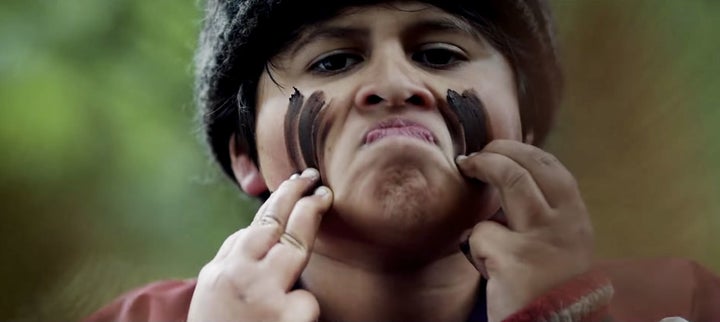 Julian Dennison in Hunt for the Wilderpeople.
The Orchard
The first time Taika Waititi appeared in the international spotlight, he was asleep at the Oscars.
It was 2005, and the New Zealand writer, director, and actor's film Two Cars, One Night was up for Best Live Action Short. As Jeremy Irons announced the nominees, the camera panned down the aisle from filmmaker to filmmaker, arriving at Waititi, only to find him pretending to be doing what everyone watching yearns to at some point during the more than three-hour ceremony: He seemed to have dozed off, until his seatmate, with practiced timing, jostled him awake.
Waititi was obviously not about to fall all over himself to impress Hollywood, though a decade later, the half-Maori filmmaker is having a genuine Hollywood moment — he is helming Thor: Ragnarok, making him the Marvel Cinematic Universe's first director of color, and he's one of the writers of Disney's upcoming animated film Moana. But for years before, as if in retaliation for jokingly feigning boredom at the entertainment world's biggest annual back-patting event, the industry slept on Waititi as he turned out movie after increasingly, ridiculously crowd-pleasing movie in his native New Zealand.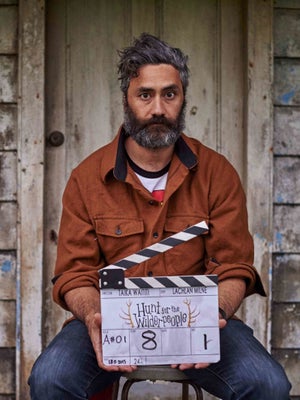 Waititi on set.
The Orchard
First there was his Napoleon Dynamite–esque 2007 romance Eagle vs Shark, starring Flight of the Conchords' Jemaine Clement, Waititi's frequent collaborator. Then there was his bittersweet 2010 coming-of-age drama Boy, in which Waititi also acted as the deadbeat dad to the 11-year-old protagonist, played by first-timer James Rolleston. And then there was his droll 2014 mockumentary What We Do in the Shadows, in which Clement and Waititi played vampire roommates sharing a suburban house and a lack of dignity, despite their supernatural powers.
The common thread between Waititi's movies is that they're all sweet, funny, touching, and accessible, while being culturally specific. "Commercial" can feel like a backhanded compliment to bestow upon a filmmaker, but it's one of Waititi's most unignorable and winning qualities. He makes the kind of films that scream out for their creator to be snatched up and given a multipicture deal to bring heart and personality to some strain of blockbusters. But while Boy set box office records in New Zealand, it was met with such indifferent offers in the U.S. that Waititi ended up crowdfunding the film's American release himself.
It's an approach he and his co-director and co-star Clement repeated for What We Do in the Shadows, which became a low-key hit even without a distributor's support. And when, in between his own films, Waititi booked a potentially attention-getting role in a big studio feature, it was as Ryan Reynolds' bestie Tom Kalmaku in 2011's regrettable Green Lantern, which ended up serving as the opposite of a launchpad for everyone involved.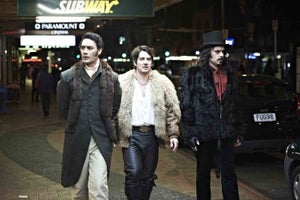 Waititi, Jonny Brugh, and Jemaine Clement in What We Do in the Shadows.
Paladin
After years of his being a hometown hero and an indie scene regular, …read more
Source:: Buzzfeed