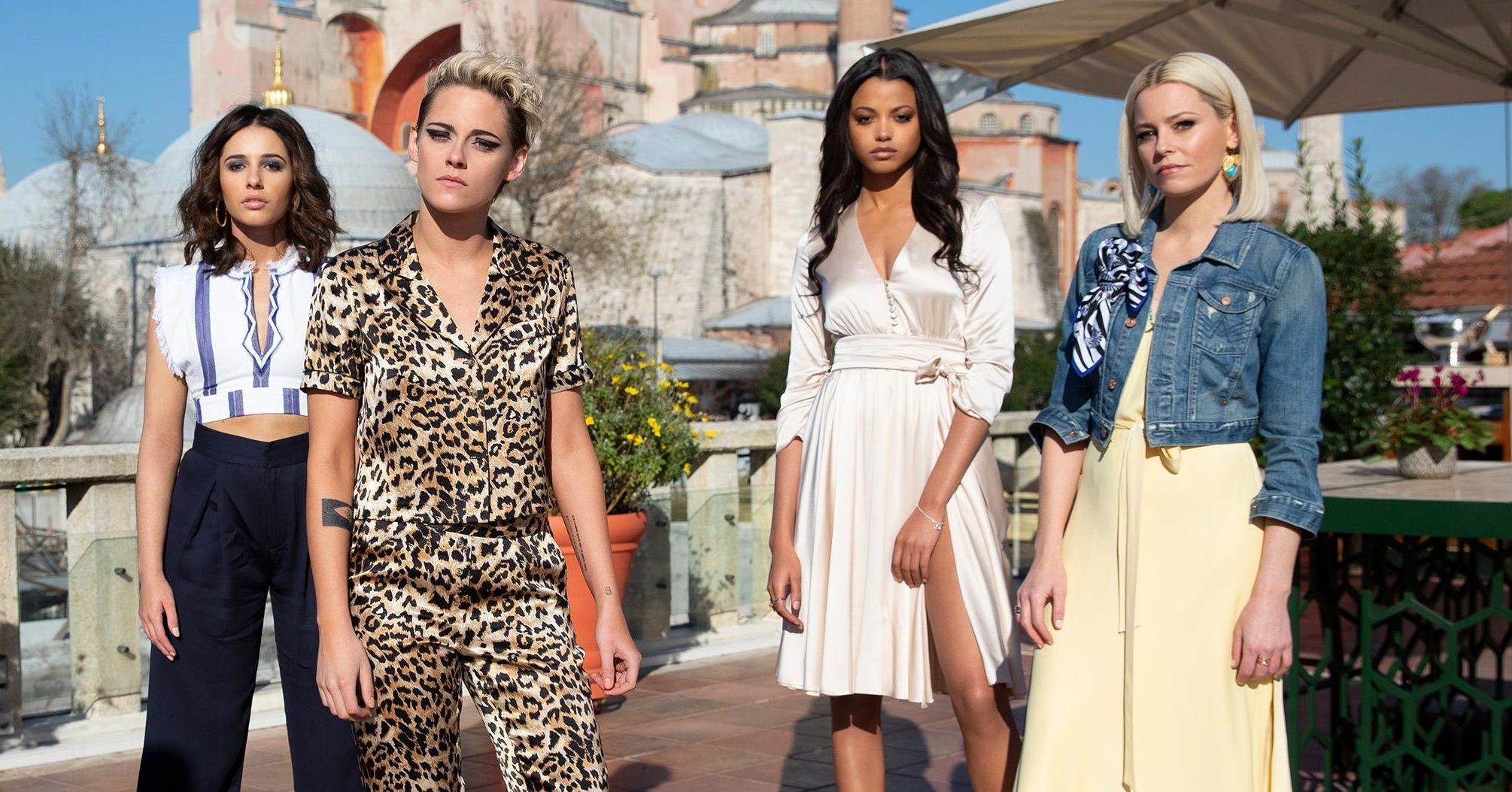 Today, on this beloved day, we were blessed with a ~first look~ of the new Charlie's Angels movie!
And, although we don't have a trailer YET, we do have some fun tidbits about the upcoming film that are gonna leave you eagerly anticipating its release:
1.
It's not a remake or a reboot, but a continuation of the beloved late-1970s television series and early-2000s films.
2.
The three ladies aren't replacing any of the OG Angels, but rather are just new recruits!
3.
Even though these ladies are going to be traveling all over the globe — being badasses — the film focuses primarily on teamwork.
4.
The group dynamic from the Mission: Impossible franchise is a huge inspiration for how Banks modeled the dynamic between the three ladies.
5.
Bosley's getting an update!
6.
We're still getting the stunts and the subterfuge, but it's gonna be a bit more grounded.
7.
Now, we still don't know much about Noah Centineo's character. We only know that he's an ally to the Angels.
8.
Even though John Forsythe, the voice of Charlie in the films and the TV series, passed away in 2010, Banks said there will be an homage to him in the film.
9.
Finally, and most importantly, the takeaway of this movie is that it's a story about three strong women in a time where female-driven stories are RISING TO THE TOP!
Wowza. I don't know about y'all, but I am EVEN MORE stoked for this to come out. Can't wait until November 15 to see this glorious film!
You can check out the rest of the Entertainment Weekly article here!