Another year, another unexpected Halloween costume by Heidi Klum!
The model always brings it on Oct. 31st, and fans have been waiting to see what she would dress up as at her 17th annual Halloween bash.
On Monday, she arrived at the red carpet for her party in a giant wooden crate with a sticker on it that read, "Made in Germany."
(Getty Images)
Once opened, six blondes with identical outfits were revealed.
It turns out, Heidi Klum deferred from her usual over-the-top prosthetics and effects and went to the soirée as herself…plus five "clones" of her as well!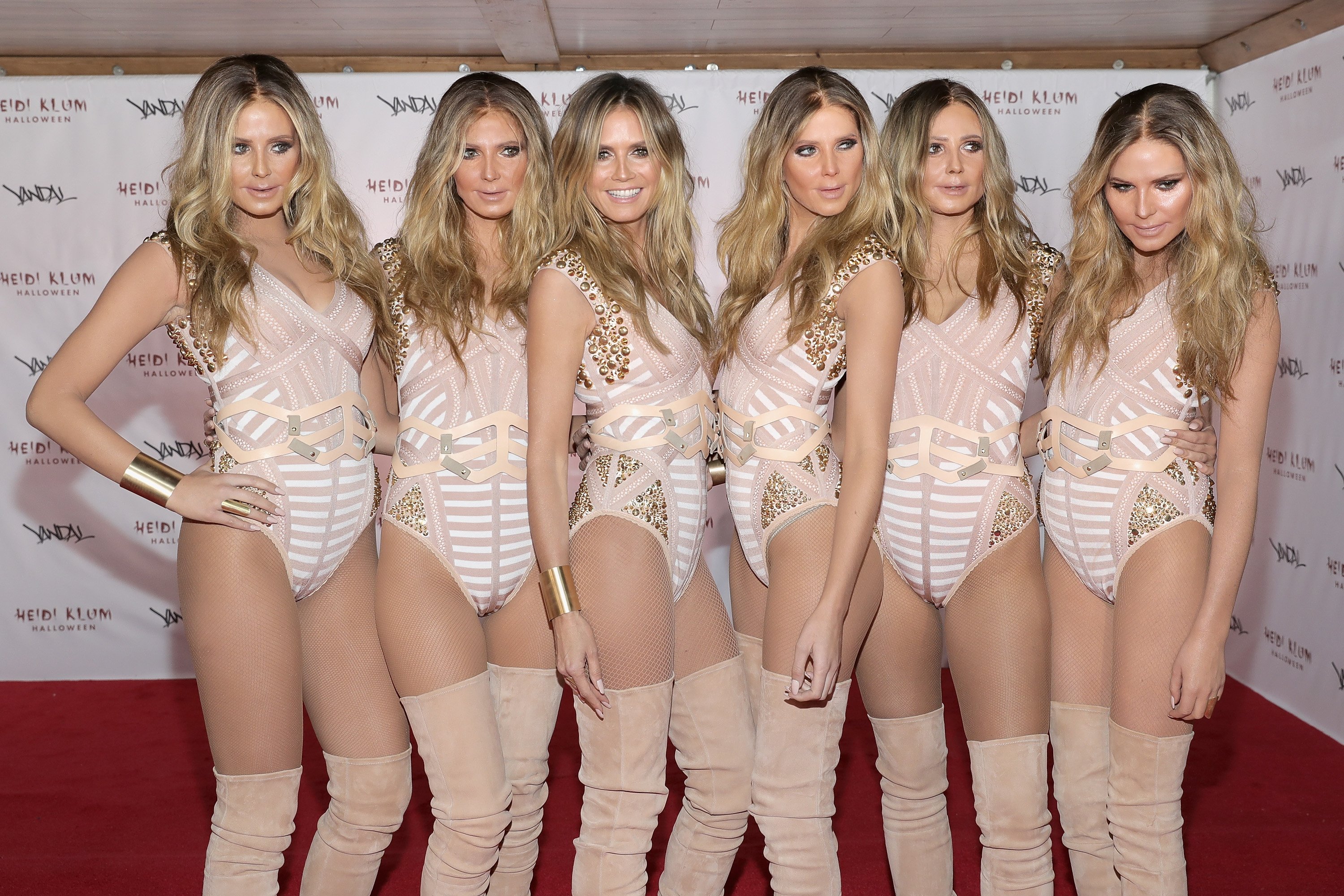 (Getty Images)