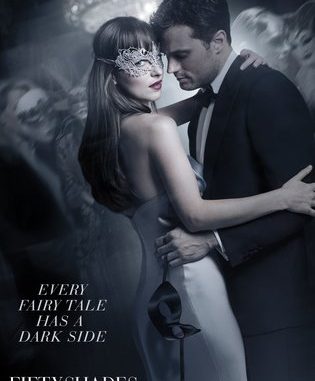 Christian and Anastasia are back in the second trailer for "Fifty Shades Darker," which was released on Wednesday morning.
"I want you back," Christian (Jamie Dornan) says as the new trailer opens with Anastasia (Dakota Johnson) receiving a gorgeous bouquet of white roses.
"I'm not very good at this. I never wanted to try again. Have dinner with me," he asks her as they come face-to-face at an art gallery.
She agrees, and things start back up again for the two. Then, things quickly get steamy.
There's footage from a naughty restaurant moment, where Christian asks Ana to "take them off," and she removes her lacy undies.
But, later in the trailer, she's confronted by Jack Hyde (Eric Johnson), who tells Ana that her "boyfriend has a reputation."
"Do you want to be kept, or have respect?" Jack asks her.
Ana, though, promises, "He's changing. It's not what he wants anymore."
On Wednesday, a new poster was also released.