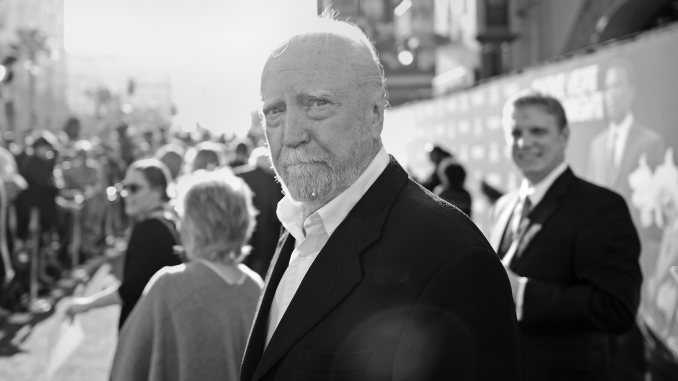 Wilson appeared on the AMC television show from 2011 until 2014, when his character was killed in the fourth season. Wilson's death was announced on the show's official Twitter account late on Saturday night.
The account tweeted: "We are deeply saddened to report that Scott Wilson, the incredible actor who played Hershel on #TheWalkingDead, has passed away at the age of 76. Our thoughts are with his family and friends. Rest in paradise, Scott. We love you!"
Wilson's representative, Dominic Mancini, told TMZ that he died due to leukemia-related complications. Mancini said Wilson was "a national treasure, a calm voice, and a gentle spirit to everyone who came in contact with him."
Just an hour before his death was confirmed on Saturday, Walking Dead showrunner Angela Kang told fans at New York Comic Con that Wilson would reprise his role as the Greene family patriarch in the show's upcoming ninth season, according to the Hollywood Reporter.
The ninth season premieres in the US on Sunday night; it's not known when or in what context Wilson may appear.
Wilson's character "lived at the emotional core of the show," AMC said in a statement.
"Like Scott in our lives, Hershel was a character whose actions continue to inform our characters' choices to this day. Our hearts go out to his wife, family, friends and to the millions of fans who loved him. Scott will be missed."
Wilson has been remembered by fellow Walking Dead cast members who posted moving messages on social media.
Riggs wrote: "My main squiz. Scott and I always said that to each other on set (followed by finger guns), and I still have no idea what it means — but man am I gonna miss you. We all learned so much from you, and it's so saddening to hear that you aren't with us anymore. I'll never forget the things you told me and the time we spent together on set. Love you man. I'm gonna miss you."
Wilson starred in some 50 movies in a career stretching back to the 1960s, including In Cold Blood in 1967.