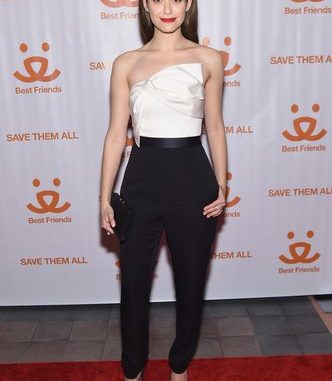 Actress Emmy Rossum is thanking Los Angeles police amid reports of a jewelry heist at her home.
The Los Angeles Times reports $150,000 worth of jewelry and other items were taken during a break-in at Rossum's home last week.
The LAPD confirmed to The Associated Press the amount and a timeframe of the burglary taking place between Wednesday and Friday of last week at a home in the city's Beverly Park section, but wouldn't say if Rossum was the victim.
The 30-year-old star of Showtime's "Shameless" tweeted Tuesday : "Thank you to the LAPD. I fully support the police efforts and dedication."
Rossum's publicist didn't immediately return a request for comment.