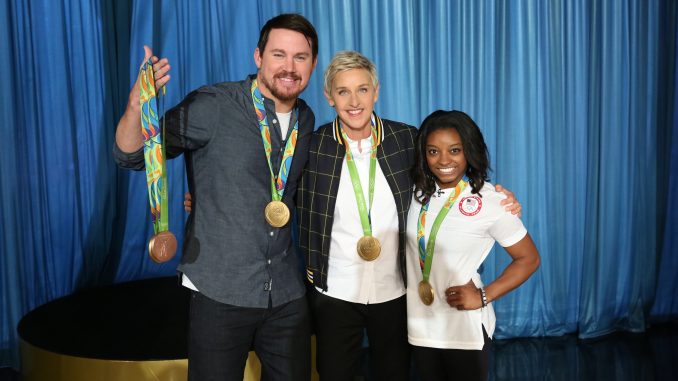 Zac Efron may have some competition when it comes to being Simone Biles' biggest celebrity crush.
The Olympic gold medalist met Channing Tatum in a very unique and adorable way on Tuesday's season premiere of "Ellen."
During the episode, clips of which were released on Tuesday morning, talk show host Ellen DeGeneres presented the "Magic Mike" fan with a special case to hold her medals.
"It's a Channing Tatum stand," Simone said when the curtain on "Ellen" opened, revealing Channing on a stand, holding four of her gold medals.
Before meeting Simone, Channing also sat down for an interview with Ellen, where he talked about how he and wife Jenna Dewan Tatum tuned in to all the Rio Olympics gymnastic competitions.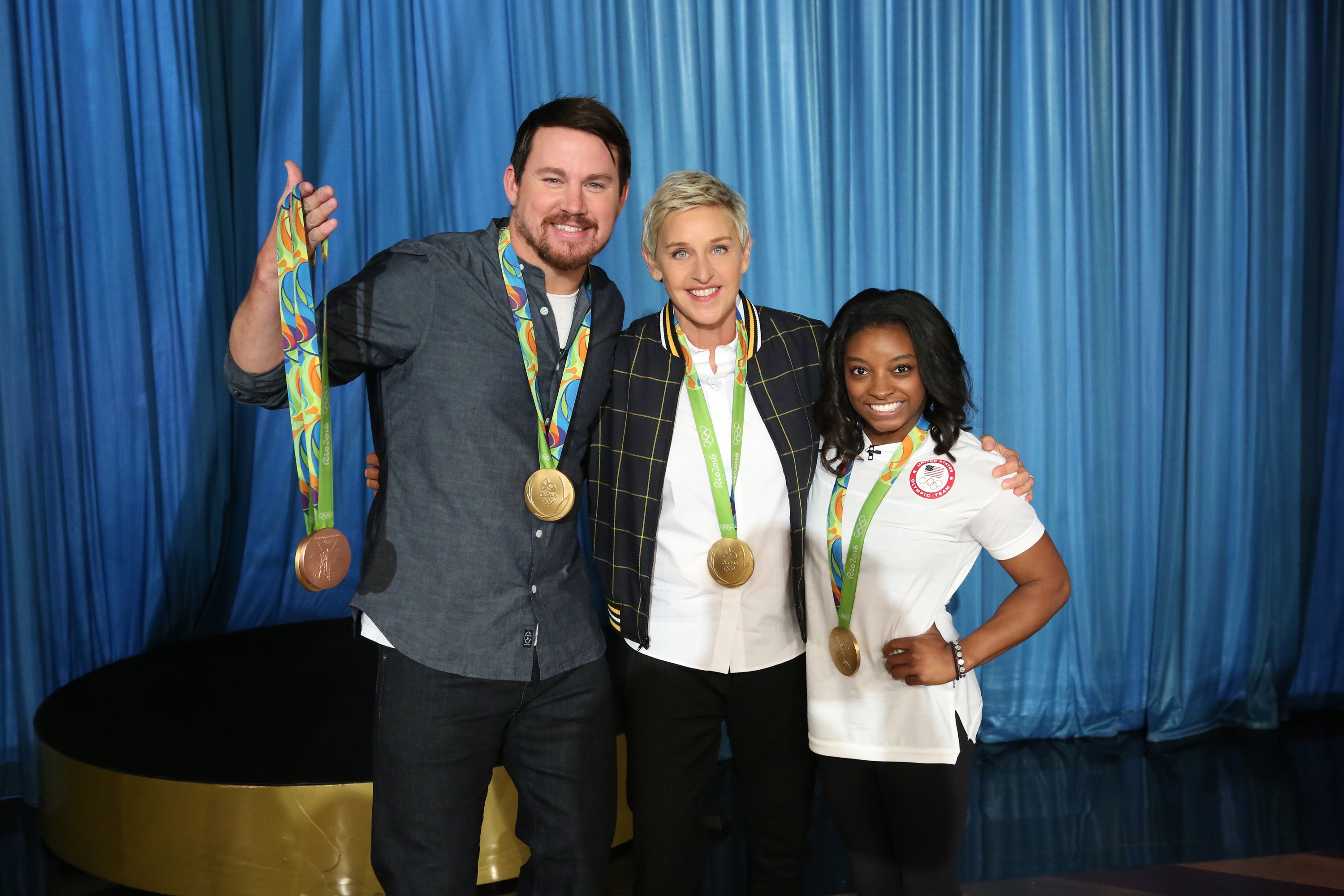 Channing Tatum, Ellen DeGeneres and Simone Biles on the September 6, 2016 episode of 'Ellen' (Michael Rozman/ Warner Bros)
"We watched every one," he said
"She's – I mean, as we all know – she's gonna be the greatest and already is the greatest of all time," he said, referring to Simone.
Later, when the two met on the show – during the "Channing Tatum stand" moment – the two shared a hug and took a pic with Ellen.