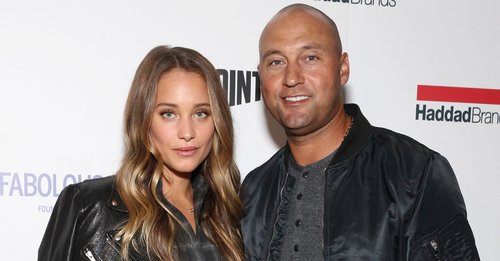 Derek and Hannah (Davis) Jeter are expecting their first child together – a baby girl.
Hannah announced the news in a new column for online publication The Players' Tribune.
"Now, pregnant with our first child, Derek and I are looking to the future," Hannah wrote in the column, noting Derek already has a name picked out.
Although she didn't reveal the name, Hannah hinted it's still up in the air what they'll call their little one.
"Whatever her name is, I know she'll run circles around him," Hannah wrote.
Hannah's piece included a photo of Derek holding up a host of pink balloons.
Addressing how they plan to parent, Hannah wrote that they want their children to have lives that are "as 'normal' as possible," despite having a famous dad.
Derek and model Hannah married in July 2016.