She's a legit national treasure.
This is Franchesca Ramsey. She's an actress, comedian, and YouTube legend.
Jason Kempin / Via Getty Images
She's known for doing lots of kick-ass stuff, like hosting MTV's sketch comedy series Decoded and tackling race, sexuality, and other uncomfortable topics like a BAWSE.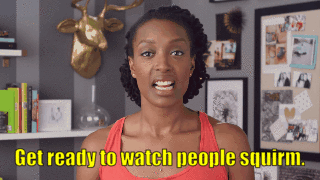 You also probably recognize her from things like Comedy Central's The Nightly Show with Larry Wilmore and her mega-viral YouTube video Shit White Girls Say To Black Girls. She also co-hosts a fun podcast with her hubby Patrick and speaks about really tough, but really important issues at colleges around the country.
MTV News / Via youtube.com
Well Franchesca just finished shooting her very own Comedy Central pilot, which means she's thiiiiis close to becoming the next best thing on TV. Plus, she'd be the first black woman to host and executive produce a sketch comedy series on the network #blackhistoryinthemaking.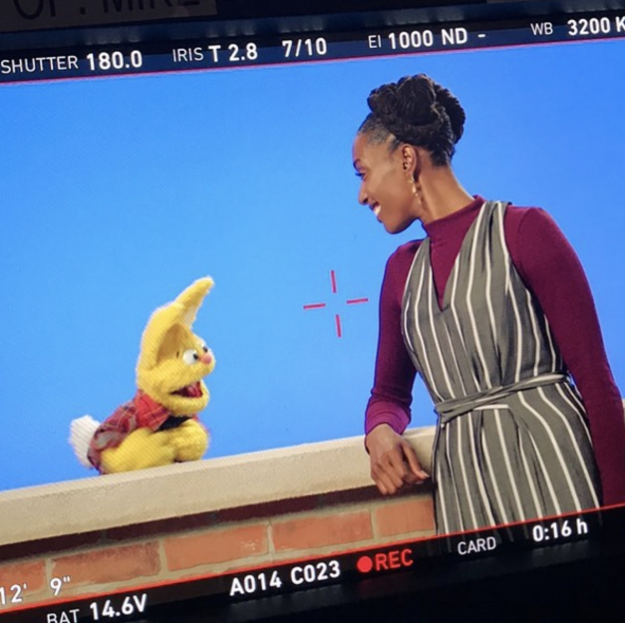 "It's television, so it's completely different from shooting a web series or making YouTube videos in my apartment," Franchesca told BuzzFeed. "And even though we do talk about identity issues, we're doing a sketch comedy show, so it still has to be funny at the end of the day. It is Comedy Central."
@chescaleigh / Via Instagram: @chescaleigh
She can't reveal much about the pilot just yet, but here's what we DO know: There's gonna be a whole lotta ~lewks~!
Fifteen costume changes, to be exact: "We had so many different looks and I was playing so many different characters," Franchesca said. "So we had to do all of these fun things to really transform me."
@chescaleigh / Via Instagram: @chescaleigh
Like this classic crop top and booty shorts moment.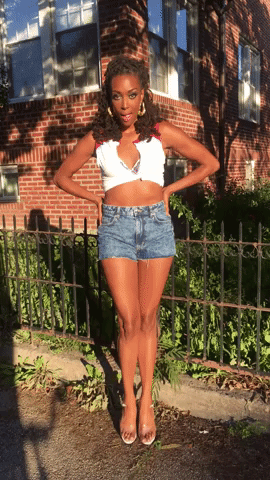 Franchesca Ramsey
This faux-bang with a bomb-ass power suit situation.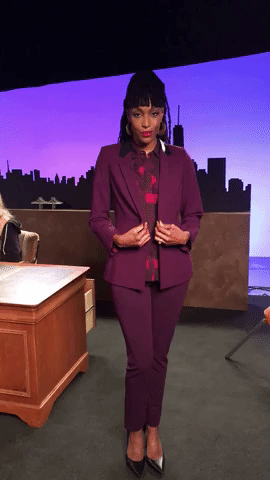 Franchesca Ramsey
And EVERY*SINGLE*THING about this timeless ensemble.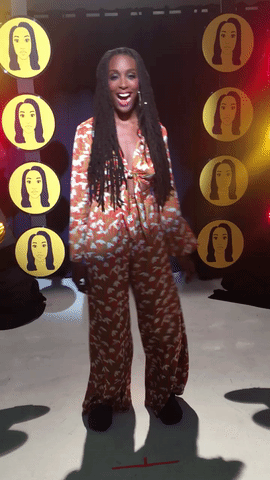 Fun fact: Per Franchesca's request, the wardrobe department made sure to shop these looks from super affordable places, like Macy's, TopShop, Zara, DSW, and Dillards. Good looking out, girl!
Franchesca Ramsey
Let's not forget that Franchesca's already a certified natural hair icon, thanks to her 10+ years of making helpful loc styling tutorials on YouTube. But being the face of a national cable TV show will take her influence to all new heights.
Shout out to Franchesca's amazing glam squad: Delina Medhin on makeup and Annette Roche on hair!!!
Franchesca Ramsey
"What I'm really excited about, aside from just the content, is the opportunity for people to see black hair and makeup and fashion that's accessible and creative, especially when it comes to natural hair and locs," she said. "We don't see very much of that on television, so that's really exciting for me."
"Often times people say to me, 'Oh I didn't know you could do so much with locs until I saw your videos or I saw photos of you at events,'" she added. "So whenever I hear that people have been really inspired to experiment with their hair or their look because of me, it's very flattering and really cool."
@chescaleigh / Via Instagram: @chescaleigh
*Us looking at Comedy Central likeeeeee*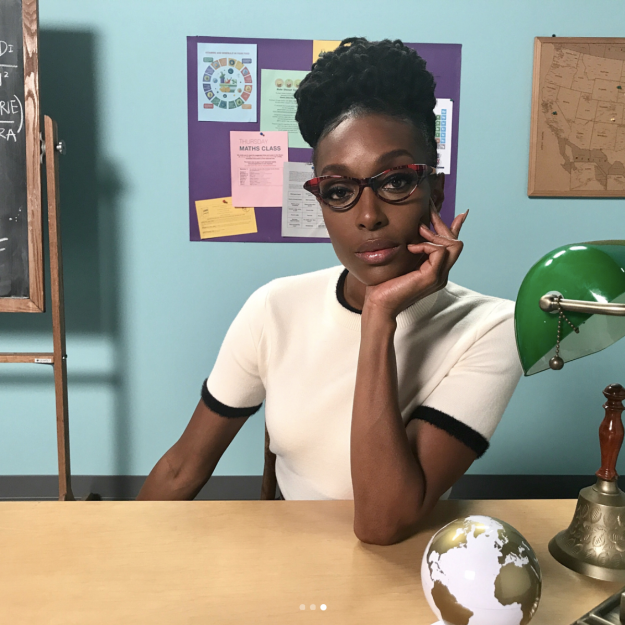 @chescaleigh / Via Instagram: @chescaleigh
GIVE THE PEOPLE WHAT THEY WANT AKA MORE FRAN!!!
Franchesca Ramsey