David Beckham is taking us back to 2003 with his latest hairstyle!
Becks was spotted on Monday, September 11th walking through JFK airport rocking bright, platinum blonde locks that were down to his shoulders, and it was totally reminiscent of his former look when he was a massive soccer superstar. Becks was en route back home after seeing his son, Brooklyn, who is now attending college in New York City.
Don't believe us? Check out this pic of David back when he was playing for Real Madrid in 2005.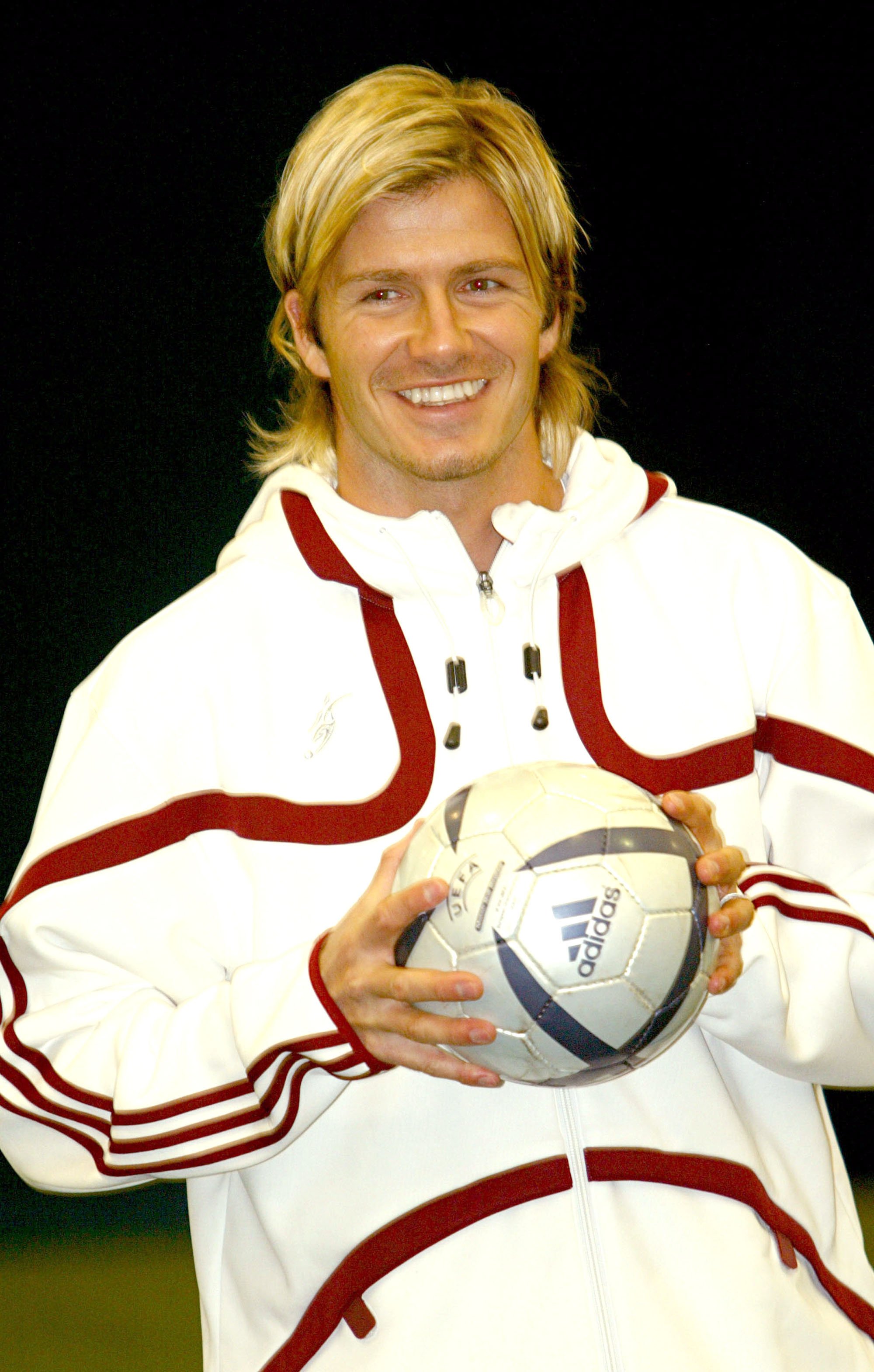 David Beckham during The David Beckham Academy – Press Launch – November 28, 2005 at The David Beckham Academy in London (Getty Images)
While hair changes are nothing new for the father of four, it's been awhile since he's sported a look that looked nearly identical to a previous one he's tried. Becks has tested out buzz cuts, the Mohawk, a ponytail and even the man-bun.
We are definitely here for this, David! Keep up those good looks – and locks.