Cyndi Lauper isn't completely on board with Madonna's controversial Women's March speech.
During an appearance on Wednesday's "Watch What Happens Live," the singer said she was "glad" her fellow music icon made an effort to go to the global demonstration. However, she told host Andy Cohen why she believes Madonna's tone and demeanor while addressing the crowd may not have been the most productive choice.
"I don't think that it served our purpose, because anger is not better than clarity and humanity," Cyndi said.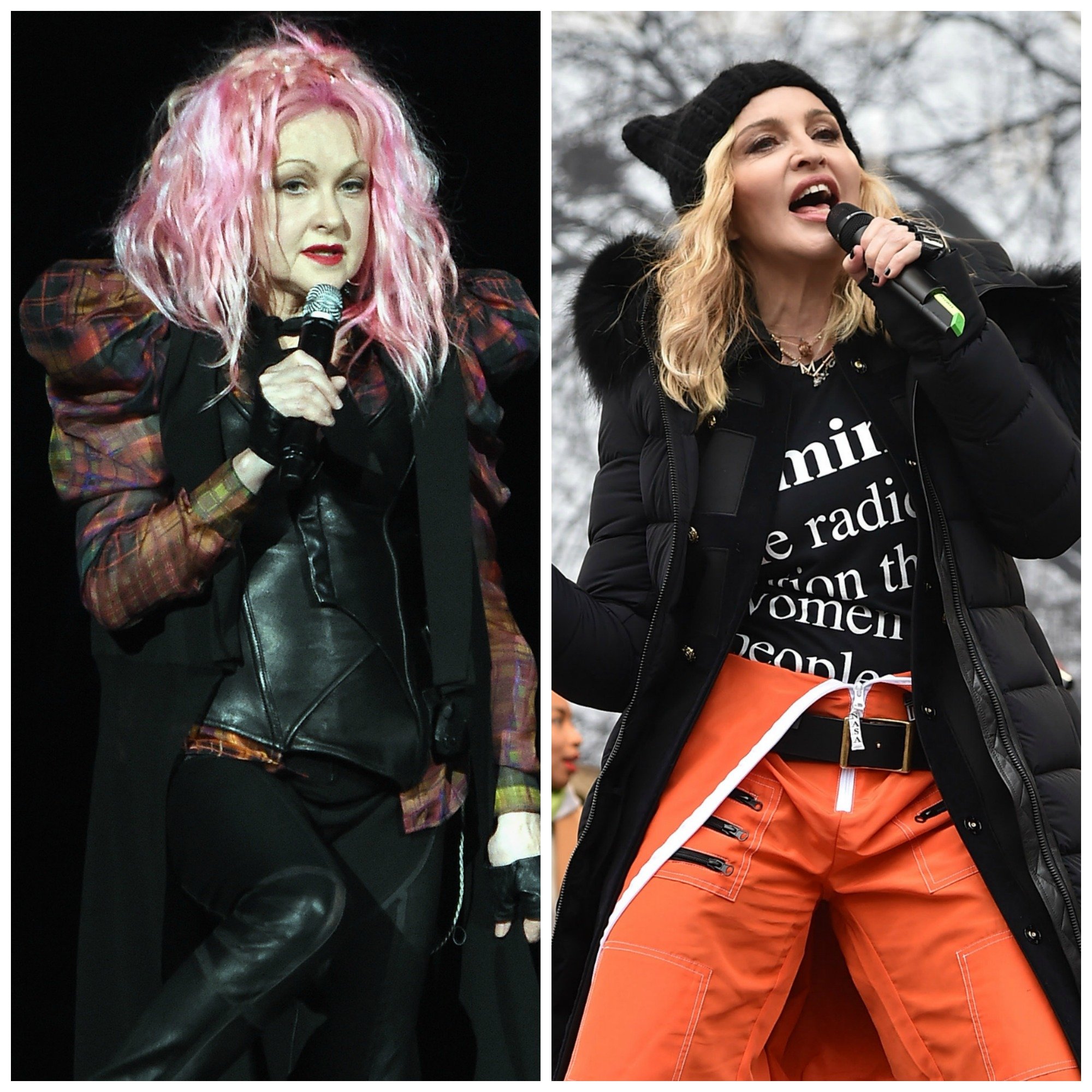 (Getty Images)
"When you want to change people's minds, you have to share your real story," she added, citing Scarlett Johansson's remarks at the Washington, D.C., event as an example.
"It was clear, it was eloquent," the 63-year-old said of Scarlett's speech, which involved the star sharing her personal experience with Planned Parenthood.
"Yelling … just jacks people up," Cyndi added.
Madonna faced backlash after her explicit appearance at the rally, during which she told the audience that she's "angry," "outraged" and has "thought an awful lot about blowing up the White House."
The superstar clarified the issue shortly afterward, writing on Instagram that her words were taken "completely out of context" with regard to the intended message.
"I am not a violent person, I do not promote violence," she wrote, captioning a photo of herself with the phrases "I choose love!" and "Are you with me?" printed across the image.
"I spoke in metaphor," she added, telling followers that "the only way to change things for the better is to do it with love."
Cyndi did seem to express some sympathy for where Madonna's passion was coming from, telling Andy that "it happens a lot when you are really jacked up on your feeling, your emotions."