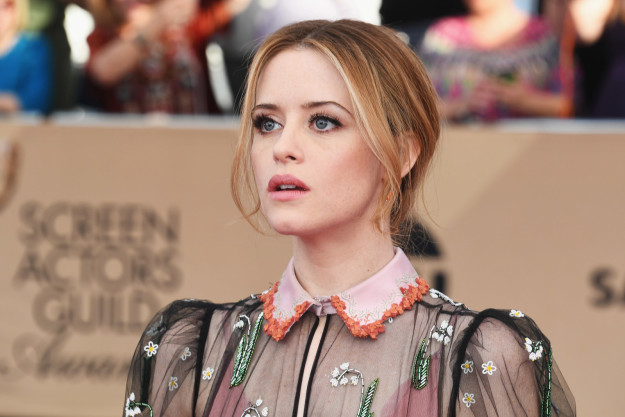 Claire Foy at the Screen Actors Guild Awards in Jan. 2017 in Los Angeles.
Alberto E. Rodriguez / Getty Images
Claire Foy, best known for her portrayal of Queen Elizabeth on Netflix's The Crown, has been cast as Lisbeth Salander in The Girl in the Spider's Web, Sony Pictures has confirmed.
As BuzzFeed News previously reported, Fede Alvarez (Don't Breathe) will direct the adaptation of David Lagercrantz's The Girl in the Spider's Web. The novel, published in Sept. 2015, is a continuation of Stieg Larsson's Millennium series — Larsson died in 2004, and Lagercrantz took over writing the best-selling books, which are a global phenomenon. Lagercrantz's novel was both well-received and became an international best seller.
"I couldn't be more thrilled about Claire taking the reins of the iconic Lisbeth Salander," Alvarez said in a statement. "Claire is an incredible, rare talent who will inject a new and exciting life into Lisbeth. I can't wait to bring this new story to a worldwide audience, with Claire Foy at its center."
In a statement to BuzzFeed News in March, Sanford Panitch, president of Columbia Pictures, called Lisbeth "one of the greatest female literary characters of all time."
Alvarez — who co-wrote The Girl in the Spider's Web screenplay with Steven Knight and Jay Basu — will begin production on the movie this September for an Oct. 19, 2018 release date.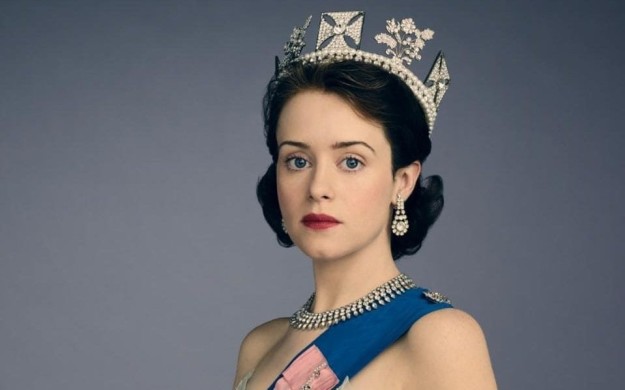 Claire Foy as Queen Elizabeth in The Crown.
Netflix
In the Swedish movies made from Larsson's books, Noomi Rapace played Lisbeth, an autistic hacker genius who favors tattoos, piercings, and anti-social behavior; in David Fincher's 2011 version of The Girl With the Dragon Tattoo, Rooney Mara played the role, for which she received a Best Actress Oscar nomination.
The Fincher film was supposed to be the start of a franchise for Sony, and it grossed $230 million worldwide, but Larsson's second two novels proved difficult to adapt. Lagercrantz's The Girl in the Spider's Web is more of a straightforward thriller than those books, with Lisbeth once again working with journalist Mikael Blomkvist to fight against a group of insidious criminals who have murdered a brilliant computer programmer. The part of Blomkvist, played by Daniel Craig in Fincher's Dragon Tattoo, is yet to be cast.
Foy, 33, has a number of television credits to her name beyond The Crown. Most prominently, she was featured as Anne Boleyn in the BBC's Wolf Hall in 2015.
The role of Lisbeth will be a leap into movie stardom, but in January, Foy won a Golden Globe for Best Actress in a Drama for her portrayal of Queen Elizabeth, and, later that month, she won a Screen Actors Guild Award for Outstanding Performance by a Female Actor in a Drama. She is thought to be a frontrunner in the Emmy competition, too. (The award will be handed out on Sunday, Sept. 17.)
The Crown recently wrapped up filming on Season 2, and after its second season, Foy will no longer play Elizabeth because the show will jump forward in time.