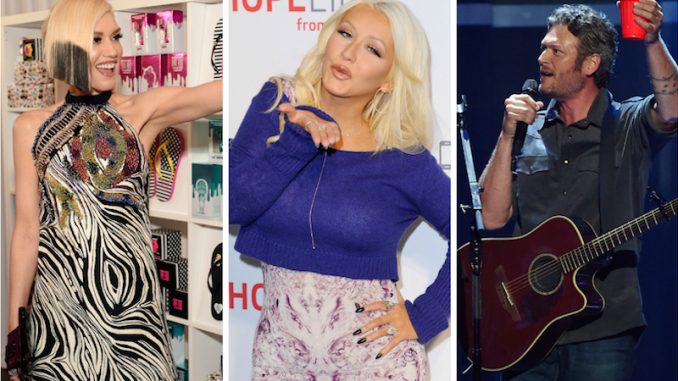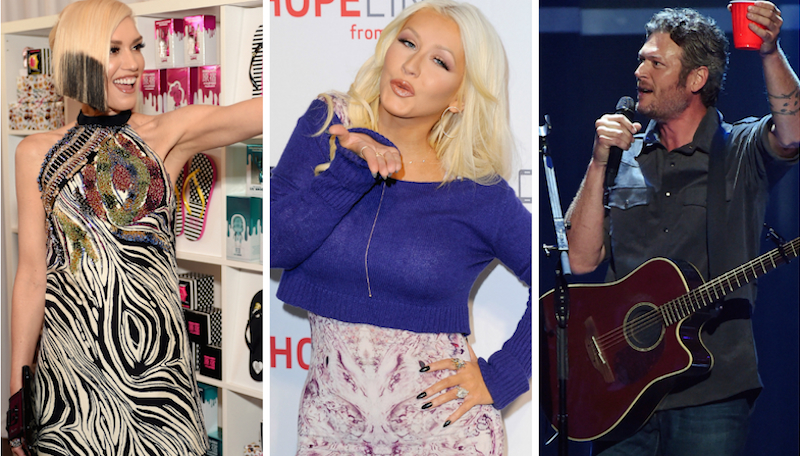 Perhaps you've seen the news: Blake Shelton and Gwen Stefani both divorced; Blake Shelton and Gwen Stefani flirting on The Voice; Gavin Rossdale reportedly cheated on Gwen Stefani with the nanny for three years; Blake Shelton and Gwen Stefani dating for real. What about Christina Aguilera?
Funny you should ask—Christina Aguilera (former and future Voice judge)(divorced) expressed her thoughts about Gwen Stefani and Blake Shelton in an interview with the Associated Press today.
"They're both great people and divorce is rough," she said. "Let them have their happiness."
Also: "One thing I will say is I've been through divorce. Divorce is hard enough and then to be under a microscope and scrutinized and rumors. It's just a bunch of crap."
Also: "Don't read [the tabloids]. You don't need to fill your mind or give your energy to any of it. Keep it positive. Do what makes you happy. Do what makes your soul feel good."
Christina Aguilera will be a judge on the upcoming season of The Voice, which is filming now. She divorced music executive Jordan Bratman in 2010.
---
Photo via Getty. Contact the author at [email protected].