Merriam-Webster may be adding "Boy Xena" to the dictionary in 3…2…
Chrissy Teigen gave '90s actor Kevin Sorbo a piece of her mind early Tuesday morning, after he waded into the immigration debate with a tweet about Dreamers.
Jason Merritt / Getty Images
Who's Kevin Sorbo, you ask? You might remember him from the show Hercules: The Legendary Journeys. Here he is pictured with Lucy Lawless from Xena: The Warrior Princess in 1997.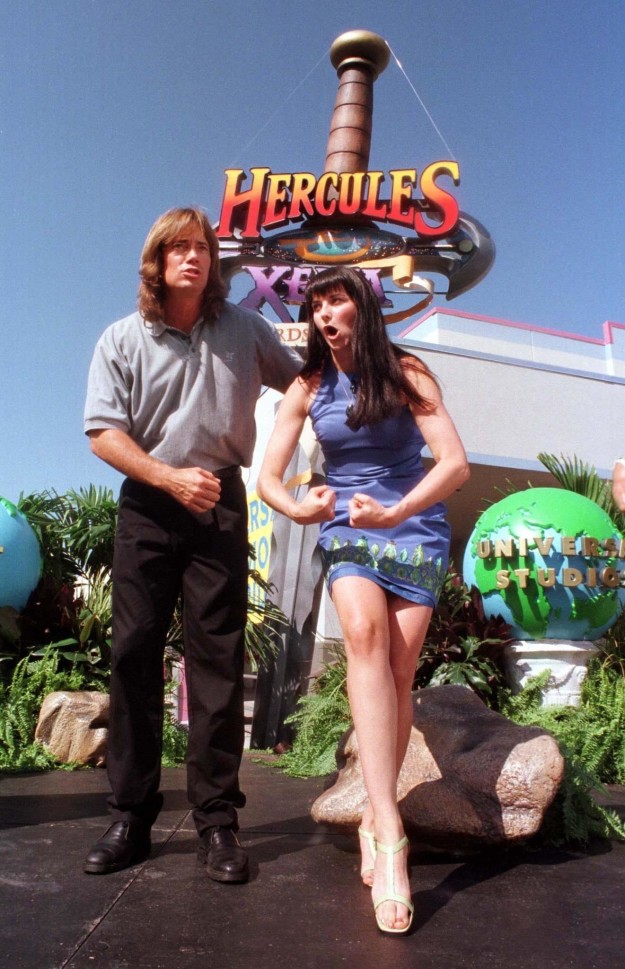 Joe Skipper
Now Sorbo's a conservative Christian who recently worked with Fox News host Sean Hannity on a religious film. (Their friendship also led to a Comic Con organizer declining to include Sorbo in the event last month, according to Fox News).
Rodin Eckenroth / Getty Images
Congress has been struggling to come up with a permanent solution for the so-called Dreamers, i.e. young undocumented people who were brought into the US as children but who've since grown up here.
As it stands, the Deferred Action for Childhood Arrivals, or DACA, program is set to expire on March 5 at the direction of President Trump, leaving nearly 700, 000 undocumented people's ability to work and live in the US in jeopardy.
Well, after coming across Sorbo's tweet in the middle of the night, Teigen offered up a blistering reply on Tuesday: "Hot take, boy Xena."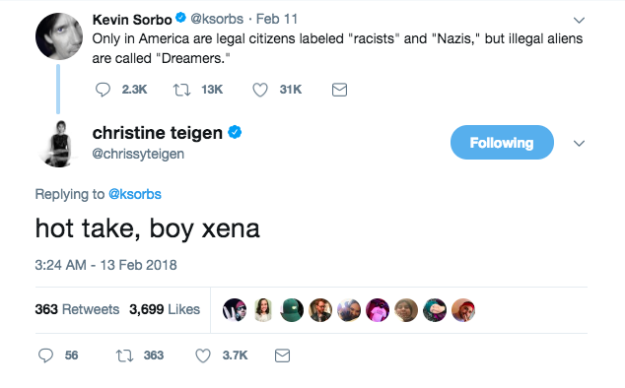 Twitter / Via Twitter: @chrissyteigen
Author, illustrator, and prankster Jonathan Sun tweeted, "Xeno" at Teigen and Sorbo, which morphed into an entirely different joke when followed by another Twitter user who wrote "(phobe)."
Twitter / Via Twitter: @JessPerelle