Chrissy Metz is going retro in a new photoshoot for Harper's Bazaar.
In the new feature on HarpersBazaar.com, the "This Is Us" actress dons '50s-esque fashion looks, including a polka dot navy blue and white dress, and a sexy red swimsuit and wide-brimmed hat.
"When I first heard Harper's Bazaar wanted me to be sexy … I was like, 'Who, me?' I knew y'all were edgy but this is incredible — it's validation," Chrissy told the mag.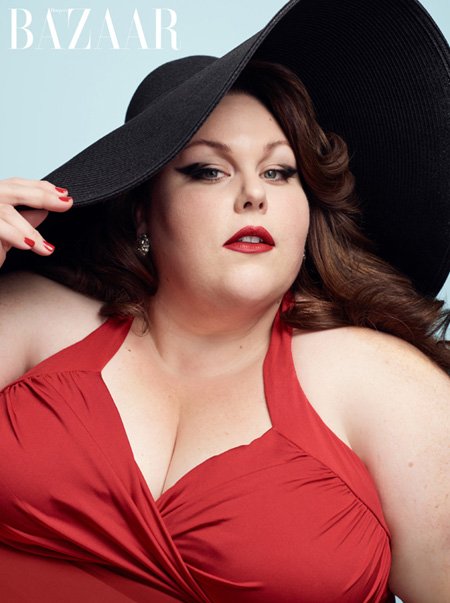 Chrissy Metz in a photoshoot for HarpersBazaar.com (Lauren Dukoff for HarpersBazaar.com)
In the new article, Chrissy praised her stylist, Jordan Grossman, for helping her experiment more with her fashion choices.
"She's given me permission to try different things," Chrissy said.
On Monday, Chrissy thanked the mag on Twitter.
"What an amazing honor and privilege! Thank you, @harpersbazaar for this feature" she wrote, adding a kiss emoji.
On Tuesday, "This Is Us" airs its Season 1 finale at 9/8c on NBC.