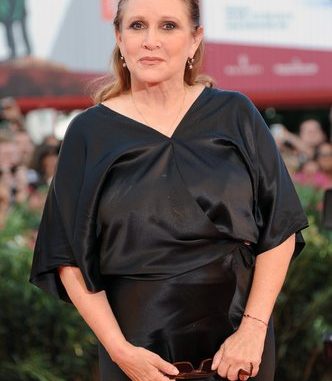 Carrie Fisher's death certificate confirms that the actress died of a heart attack, but it says more investigation is needed to try to determine the underlying cause.
The Los Angeles County Department of Public Health issued the death certificate in the name of Carrie Frances Fisher. It was obtained Monday by The Associated Press.
Under "cause of death" it says "cardiac arrest/deferred." The "deferred" designation indicates that more investigation is needed by the county coroner, usually in the form of toxicology tests that can take several weeks to complete.
Fisher's daughter Billie Lourd is listed as the notifying party.
Fisher had the heart attack on a flight from London to Los Angeles on Dec. 23. She died at age 60 on Dec. 27 at Ronald Reagan UCLA Medical Center, the certificate says.
Her mother Debbie Reynolds died the following day at another Los Angeles hospital, after having her own medical emergency while making memorial plans for her daughter.
The death certificate lists "writer" as the occupation in which Fisher spent most of her life.
It also says Fisher had been in the entertainment business for 46 years, and her highest level of education was 10th grade.
The information in the certificate was first reported by TMZ.
Fisher, star of the "Star Wars" saga, and Reynolds, the "Singin' in the Rain" actress, were mourned in a joint memorial at their neighboring homes on Thursday, and had a joint funeral at a Hollywood Hills cemetery the next day.
Relatives have said they are now planning a public memorial for them.