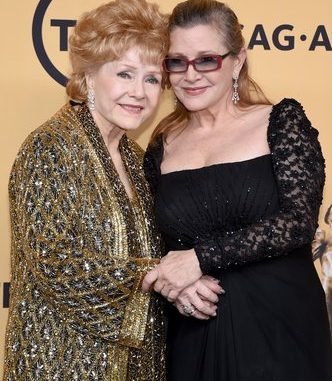 Broadway theaters plan to dim their marquee lights Friday night in memory of actress Debbie Reynolds and her daughter, the actress and writer Carrie Fisher.
The Broadway League says the lights will be dimmed for one minute at 7:45 p.m.
Reynolds and Fisher both made their Broadway debuts in 1973 in the musical comedy revival of "Irene," which earned Reynolds a Tony Award nomination. She also appeared on Broadway in "Woman of the Year" and the musical revue "Debbie."
Fisher's Broadway credits include her one-woman show "Wishful Drinking," "Agnes of God" and "Censored Scenes From King Kong."
Reynolds died Dec. 28 at the age of 84, a day after her daughter died at the age of 60.