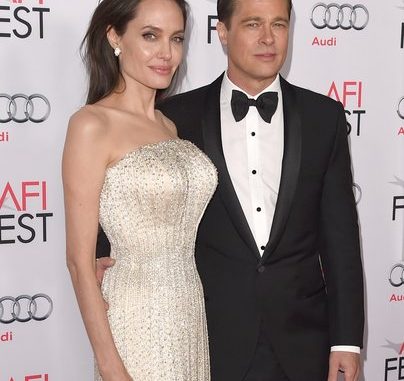 Brad Pitt says he is "saddened" by his split from Angelina Jolie, who filed for divorce on Monday.
"I am very saddened by this, but what matters most now is the well-being of our kids," Pitt said in a statement to People. "I kindly ask the press to give them the space they deserve during this challenging time."
News first broke early Tuesday morning that Jolie had filed for divorce from Pitt the day before, citing irreconcilable differences as the reason for the breakup. Jolie is requesting physical custody of the couple's six children, according to the court filing obtained by Access Hollywood.
A source close to the former couple told Access Hollywood they spoke to the children about this today.
The source also said that Jolie and Pitt "have contentious and opposing positions on parenting styles," meaning she is permissive and he is more traditional and wants the kids to have more structure.
Both the Associated Press and Reuters reported on Tuesday that Robert Offer, the actress' attorney, said the decision was made "for the health of the family."
Jolie's manager, Geyer Kosinski, addressed the split in a statement to E! News.
"Angelina will always do what's in the best interest to protect her children," Kosinski told the outlet. "She appreciates everyone's understanding of their need for privacy at this time."
Reps for the actors didn't immediately respond to requests for comment from Access Hollywood on Tuesday morning.