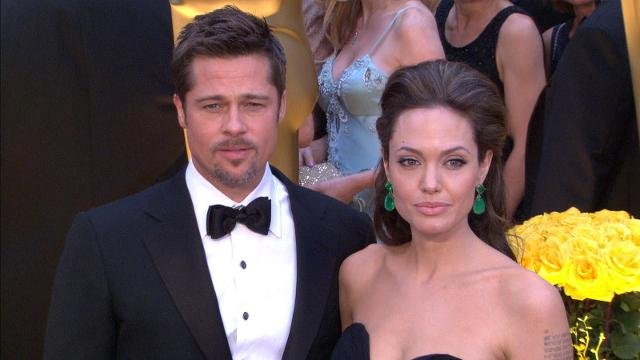 Brad Pitt allegedly still hasn't seen his oldest son since splitting from estranged wife Angelina Jolie last month, but that could change soon.
On Thursday, a source familiar with the situation told Access Hollywood that 15-year-old Maddox was not present during Brad's Oct. 8 visit with some of his and Angelina's six kids. However, the source claimed Maddox is expected to attend an upcoming visit, which will be held at a private home and considered a neutral location.
Multiple reports have cited an alleged confrontation between Brad and Maddox aboard the family's private plane prior to Angelina's Sept. 19 divorce filing. In a statement to Access, the FBI said it is "continuing to gather facts" regarding the allegations and "will evaluate whether an investigation at the federal level will be pursued."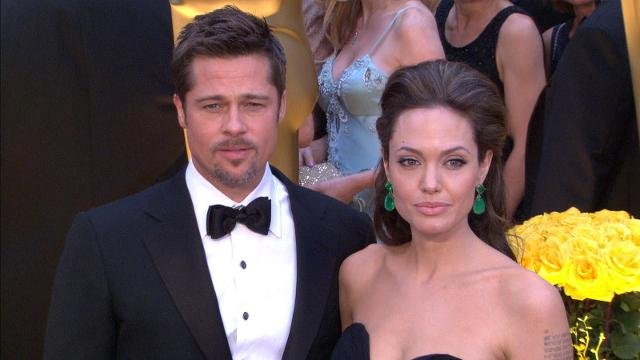 Contrary to reports that Maddox is siding with Angelina, the source told Access that the teen "has no memory of life before Brad" and was introduced to him as a young child.
"Maddox strongly disapproves of his father's behavior and conduct" and "wants Brad to change the way he treats his family," the source claimed.
As previously reported, the source told Access that the LA County Department of Children and Family Services had placed an order requiring a therapist to supervise Brad's visits until Oct 20. A representative for the LADCFS could not confirm the first visit when contacted by Access at the time, citing confidentiality reasons.
Maddox does not choose when he will participate in a visitation with Brad, the source claimed, explaining that the DCFS and assigned therapist determine which children are present.
According to the source, "nearly all of the kids have been affected" by Brad and Angelina's split, claiming that some are displaying "symptoms consistent with PTSD" including "nightmares, crying, [and] trauma."
While Angelina will be on site for the next visit, the source said, she won't be in the room.
In addition, the source claims that reports of Angelina considering a move to London are false.
She "is not planning to go anywhere," the source told Access.
A date for Brad's next visit with the kids, including Maddox, has not yet been determined, according to the source.
Together for more than a decade, Brad and Angelina tied the knot in France in 2014 and are parents to Maddox, 15; Pax, 12; Zahara, 11; Shiloh, 10; and twins Vivienne and Knox, 8. Angelina cited irreconcilable differences in a divorce filing obtained by Access. The 41-year-old Oscar winner requested physical custody of the children, and for Brad to share legal custody with visitation.
Reps for Brad and Angelina did not respond to a request for comment when contacted by Access Hollywood.