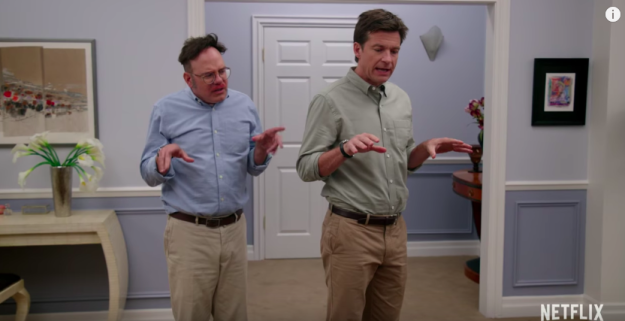 The show returns to Netflix following sexual harassment accusations made against Jeffrey Tambor.
Arrested Development Season 5 will officially return to Netflix on May 29, the streaming service announced Monday.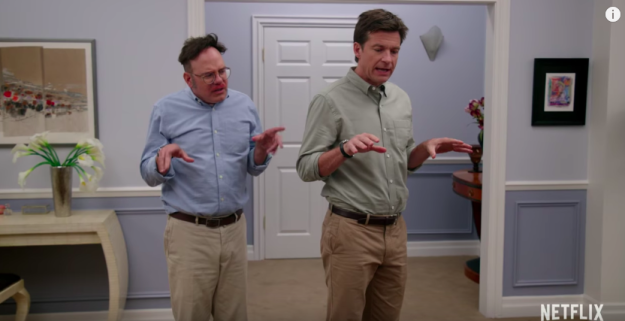 Netflix
And here's a look at the first trailer for the upcoming season:
In it, we see that Lindsay (Portia de Rossi) is running for office.
Netflix
Tobias (David Cross) seems to still have a "blue man" affinity.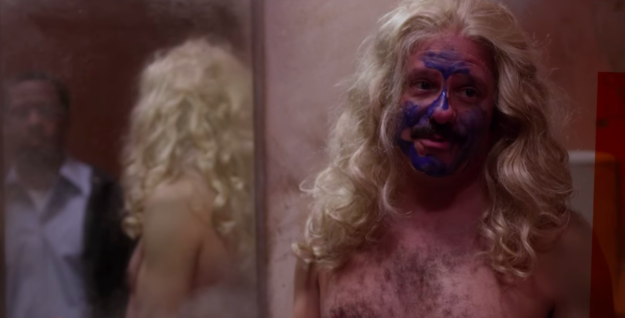 Netflix
Maeby (Alia Shawkat) and George-Michael (Michael Cera) remain the world's most awkward cousins who may or may not still have crushes on each other.
Netflix
Matriarch Lucille (Jessica Walter) is up to her usual shenanigans.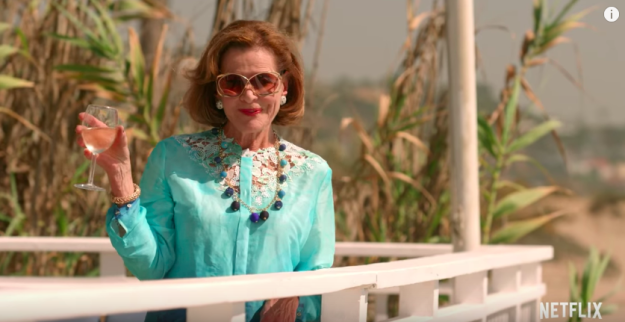 Netflix
Buster (Tony Hale)'s missing hand seems to have taken new shape.
Netflix
Gob (Will Arnett) is as crazy as ever.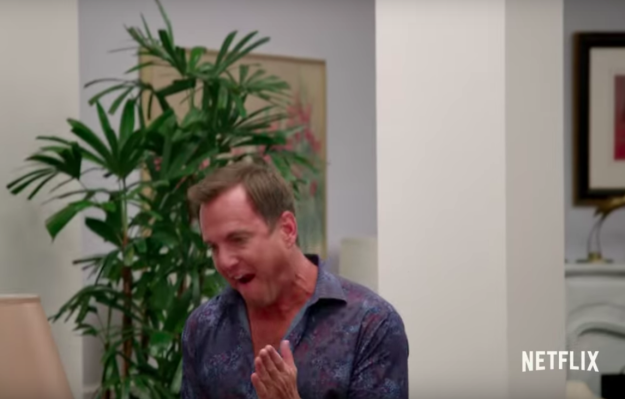 Netflix
Jeffrey Tambor, who left Amazon's Transparent after denying sexual harassment allegations against him, also appears in the trailer as his character, George Bluth Sr.
Tambor's first interview since being accused in October was published Monday in the the Hollywood Reporter, in which he said he drove himself and his castmates "crazy."
"Lines got blurred. I was difficult. I was mean." Tambor said, while continuing to deny all sexual harassment allegations.
In making and promoting seasons four and five of Arrested Development, Netflix's chief content officer, Ted Sarandos, also told the Hollywood Reporter that Tambo was always "totally professional."
He added that the actor will attend the show's premiere and upcoming media events to promote AD Season 5.
Netflix
And Michael (Jason Bateman) still hates the rest of his family.
Netflix
We'll see what else the Bluth family has been up to in just a couple short weeks on May 29!
Netflix