Arnold Schwarzenegger, star of the new version of "Celebrity Apprentice," is unfazed that President-elect Donald Trump has retained a producer's stake in the show.
Schwarzenegger said Friday that it's just business, comparable to his situation when he became California's governor and retained a screen credit and kept earning royalties for the "Terminator" movie.
"So, I think this is a contract that he had and I think it's great that he was part of it," Schwarzenegger said during a red-carpet event for NBC's "The New Celebrity Apprentice," which debuts Jan. 2.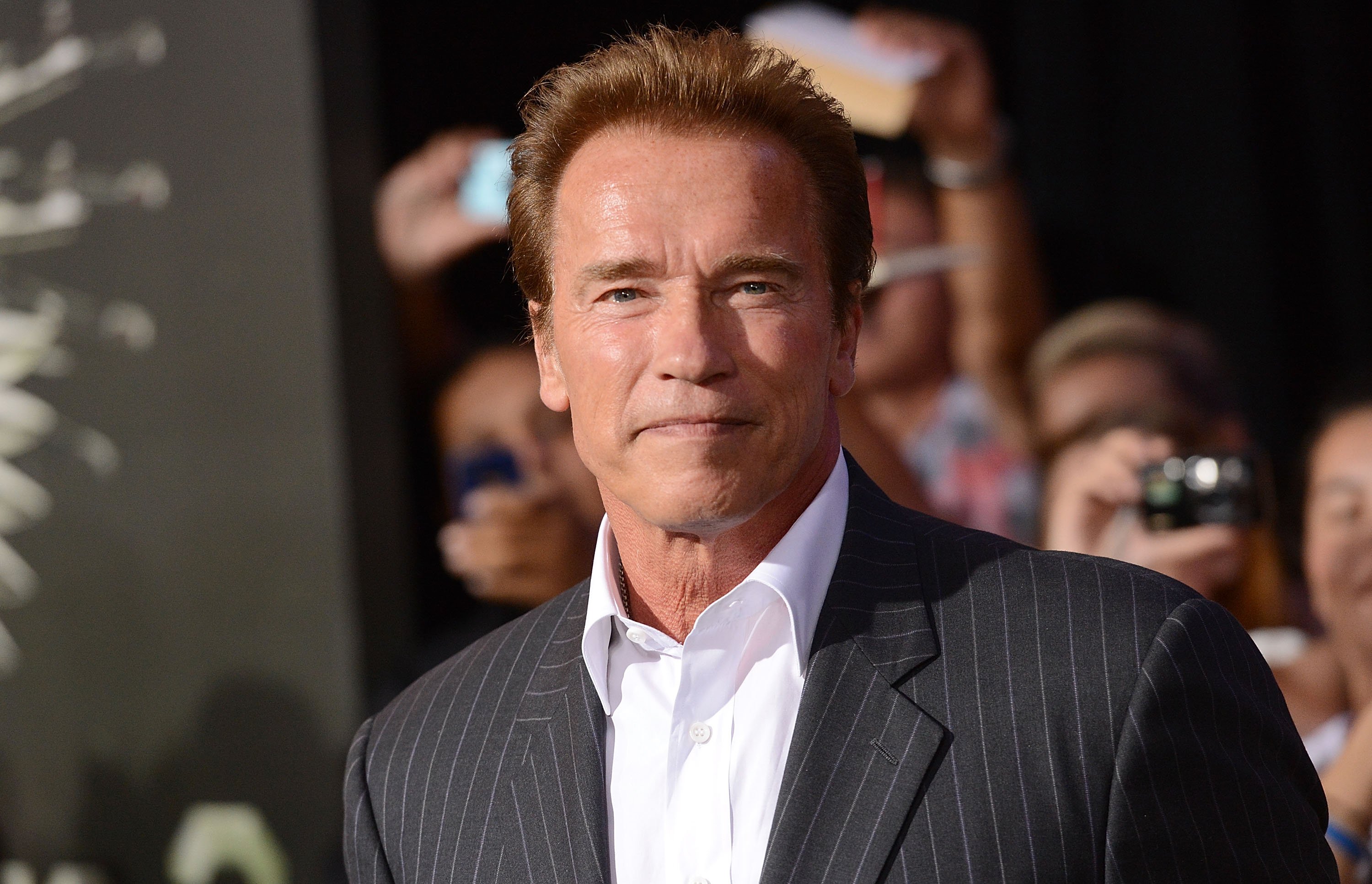 (Getty Images)
Replacing Trump as boss in the reality show's boardroom meant "big shoes to fill," he added.
Cast members including Boy George, Nicole "Snooki" Polizzi and Eric Dickerson compete to raise money for charity, advised by Warren Buffett, Steve Ballmer and other financial heavyweights.
On Thursday, a spokeswoman for "Apprentice" creator Mark Burnett confirmed that Trump remains an executive producer on the latest edition of the long-running "Apprentice" franchise. The eight episodes ordered by NBC from MGM, where Burnett is president of its TV and digital group, were taped last February.
Trump tweeted with a defensive tone Saturday, saying he has "NOTHING to do with The Apprentice except for fact that I conceived it with Mark B & have a big stake in it. Will devote ZERO TIME!" Flubbing his spelling, he also criticized CNN's coverage of the story, calling it "rediculous & untrue – FAKE NEWS!"
Trump's continued profit from a TV series is yet another unprecedented aspect of the election of a businessman and reality star to the presidency, with questions raised about how his holdings may intersect with his presidential decisions. The extent of his involvement with "Apprentice" is unclear, including how much he earns from it. The show last aired in 2015, and with Trump starring.
Trump spokeswoman Kellyanne Conway said Friday on CNN that his ties to the reality show are being reviewed by experts looking into the president-elect's business ties. She compared Trump's continued interest in the entertainment industry to President Barack Obama's off-hours golfing.
"Presidents have a right to do things in their spare time, in their leisure time, and nobody objects to that," she said.
Tyra Banks, an adviser on the series, said Friday she had just learned of Trump's producer status "so I'm still processing."
TV personality Carrie Keagan, one of the contestants, said the show belongs to a different boss now.
"It's a brand-new show," she said. "It's an Arnold Schwarzenegger show now. It's his brand. There was no talk of anything else when we started the show. And hopefully there will be no more talk of anything else after."