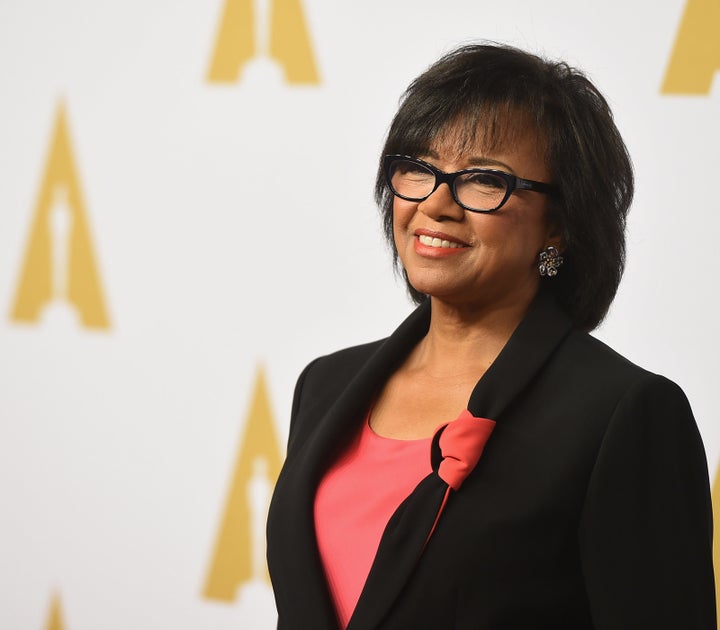 Academy of Motion Picture Arts and Sciences President Cheryl Boone Isaacs at the 88th Annual Academy Awards nominee luncheon in February 2016
Kevin Winter / Getty Images
In the midst of two seasons of #OscarsSoWhite and years of criticism over its lack of diversity, The Academy of Motion Picture Arts and Sciences has announced its 2016 membership, and made public some of its current voting body's demographics.
"We're proud to welcome these new members to the Academy, and know they view this as an opportunity and not just an invitation, a mission and not just a membership," Academy President Cheryl Boone Isaacs wrote in a statement about the new class. If the 683 new invitees choose to join the Academy, they'll slightly alter the makeup of the dominantly white and male organization.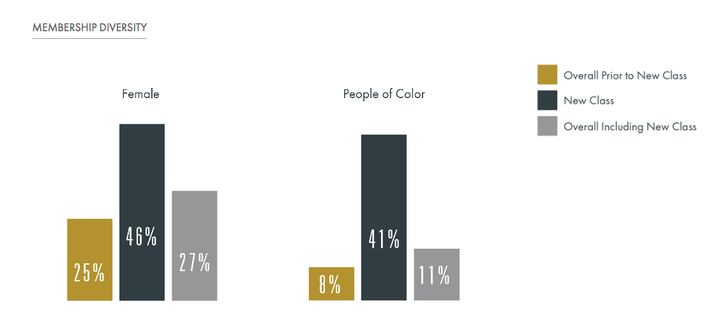 Nearly half of the proposed new voting class — who will be eligible to vote for Oscar nominees and winners starting with the 2017 honors — are female, and about two-fifths are people of color. Idris Elba, Vivica A. Fox, Tessa Thompson, America Ferrera, Oscar Isaac, Daniel Dae Kim, Ryan Coogler, Patty Jenkins, Karyn Kusama, Lana and Lilly Wachowski, Taika Waititi, and James Wan are among the actors, filmmakers, and industry craftspeople who have been recruited to join the Academy's voting ranks.
In January, the organization announced its plan to double "the number of women and diverse members" of the Academy by 2020. The Academy's latest additions are a step in Boone-Isaac's plan to diversify through such invites and be more transparent about its voters.
Although the Academy does not disclose its full membership, the organization has announced the names of those who have been invited to join every year since as early as 2006. This year's record 683 invitations is more than double the 322 invitations issued last year.
The announcement arrives during a year in which no filmmakers or actors of color were up for an Oscar at the annual Academy Awards ceremony. It also marks an push towards equality in a historically white, male industry.
Source:: Buzzfeed